Mar 29, 2015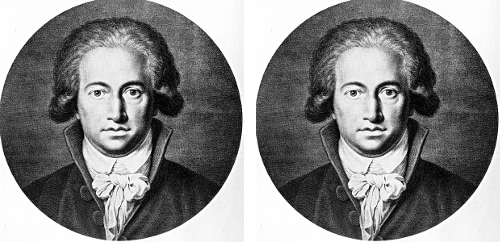 In this week's episode of the Futility Closet podcast we'll look at the strange phenomenon of poet doppelgängers -- at least five notable poets have been seen by witnesses when their physical bodies were elsewhere. We'll also share our readers' research on Cervino, the Matterhorn-climbing pussycat, and puzzle over why a man traveling internationally would not be asked for his passport.
Sources for our feature on poet doppelgängers:
John Oxenford, trans., The Autobiography of Wolfgang von Goethe, 1969.
G. Wilson Knight, Byron and Shakespeare, 2002.
Julian Marshall, The Life & Letters of Mary Wollstonecraft Shelley, 1889.
Jon Stallworthy, Wilfred Owen, 2013.
W.E. Woodward, The Gift of Life, 1947.
The stories are recounted in the corresponding posts on Futility Closet: Goethe, Byron, Shelley, Owen, Powys.
Listener mail:
Little House of Cats has a photo of Cervino, the (purported) Matterhorn-scaling kitty cat of 1950.
The Daily Mail has photos of Millie, Utah mountaineer Craig Armstrong's rock-climbing cat. More at Back Country.
Further data on cat rambles:
BBC News, "Secret Life of the Cat: What Do Our Feline Companions Get Up To?", June 12, 2013 (accessed March 26, 2015).
National Geographic, "Watch: How Far Do Your Cats Roam?", Aug. 8, 2014 (accessed March 26, 2015).
This week's lateral thinking puzzles are from Kyle Hendrickson's 1998 book Mental Fitness Puzzles.
You can listen using the player above, download this episode directly, or subscribe on iTunes or via the RSS feed at http://feedpress.me/futilitycloset.
Please consider becoming a patron of Futility Closet -- on our Patreon page you can pledge any amount per episode, and all contributions are greatly appreciated. You can change or cancel your pledge at any time, and we've set up some rewards to help thank you for your support.
You can also make a one-time donation via the Donate button in the sidebar of the Futility Closet website.
Many thanks to Doug Ross for the music in this episode.
If you have any questions or comments you can reach us at podcast@futilitycloset.com. And you can finally follow us on Facebook and Twitter. Thanks for listening!