Nov 15, 2015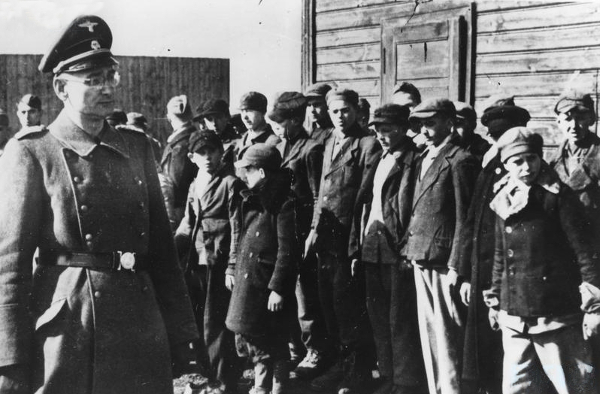 In 1939, as Germany was sending the people of Poland to labor and death camps, two doctors found a unique way to save their countrymen -- by faking an epidemic. In this week's episode of the Futility Closet podcast we'll learn about their clever plan, which ultimately saved 8,000 people.
We'll also consider four schemes involving tiny plots of land and puzzle over why a library would waive its fees for a lost book.
Sources for our feature on Eugene Lazowski:
Damon Adams, "2 Doctors Used Typhus to Save Thousands in Wartime," American Medical News, July 5, 2004.
Yoav Goor, "When the Test Tube Was Mightier Than the Gun: A Polish Doctor Out-Frightens the Nazis," Israel Medical Association Journal, 15:4 (April 2013), 198.
Bernard Dixon, "Mimicry and More," British Medical Journal, Nov. 24, 1990.
Mohammad Mooty and Larry I Lutwick, "Epidemic Typhus Fever," in Larry I. Lutwick and Suzanne M. Lutwick, Beyond Anthrax: The Weaponization of Infectious Diseases, 2009.
Trevor Jensen, "Dr. Eugene Lazowski: 1913-2006," Chicago Tribune, Dec. 22, 2006.
Listener mail:
Cards Against Humanity, "Eight Sensible Gifts for Hanukkah."
J. Craig Anderson, "Cards Against Humanity Buys Remote Maine Island, Calls It 'Hawaii 2'," Portland Press Herald, December 24, 2014.
Sarah Hulett, "Inchvesting In Detroit: A Virtual Realty," NPR, March 4, 2010.
Wikipedia, The Good Earth (Manfred Mann's Earth Band album).
Weekend Telegraph, "Sitting on a Slice of the Good Earth," Sept. 23, 1995.
Patrick Barkham, "What Greenpeace Could Learn From Manfred Mann About Saving the Environment," Guardian, July 5, 2015.
Paul Evans, "Diversionary Tactics -- The Imaginative Campaigns Protecting the Countryside From Developers," Guardian, March 31, 2009.
Wikipedia, "Alice's Meadow."
This week's lateral thinking puzzle was contributed by listener Lawrence Miller.
You can listen using the player above, download this episode directly, or subscribe on iTunes or via the RSS feed at http://feedpress.me/futilitycloset.
Please consider becoming a patron of Futility Closet -- on our Patreon page you can pledge any amount per episode, and all contributions are greatly appreciated. You can change or cancel your pledge at any time, and we've set up some rewards to help thank you for your support.
You can also make a one-time donation via the Donate button in the sidebar of the Futility Closet website.
Many thanks to Doug Ross for the music in this episode.
If you have any questions or comments you can reach us at podcast@futilitycloset.com. Thanks for listening!