Jan 25, 2016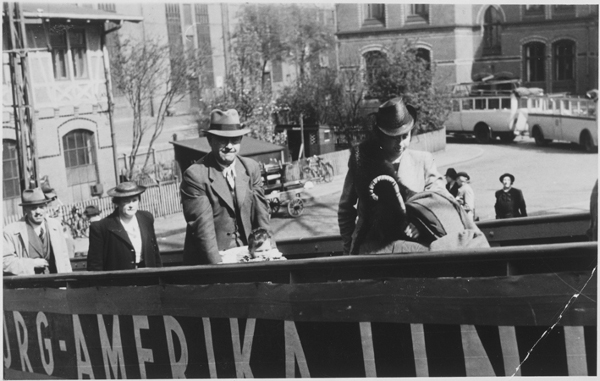 In 1939, an ocean liner carrying 900 Jewish refugees left Nazi Germany seeking sanctuary in North America, but it was turned away by every nation it appealed to. In this week's episode of the Futility Closet podcast we'll follow the so-called "voyage of the damned" and the plight of its increasingly desperate passengers.
We'll also discuss the employment prospects for hermits in Seattle and puzzle over the contentment of a condemned woman.
Please consider becoming a patron of Futility Closet -- on our Patreon page you can pledge any amount per episode, and all contributions are greatly appreciated. You can change or cancel your pledge at any time, and we've set up some rewards to help thank you for your support.
You can also make a one-time donation via the Donate button in the sidebar of the Futility Closet website.
Sources for our feature on the MS St. Louis:
Gordon Thomas and Max Morgan Witts, Voyage of the Damned, 1974.
Sarah A. Ogilvie and Scott Miller, Refuge Denied: The St. Louis Passengers and the Holocaust, 2006.
C. Paul Vincent, "The Voyage of the St. Louis Revisited," Holocaust and Genocide Studies 25:2 (Fall 2011).
American Jewish Joint Distribution Committee, "The Story of the S.S. St. Louis (1939)" (accessed 01/10/2016).
Robert Leiter, "Voyage of the Damned: Survivors of the Ill-Fated St. Louis Recall Their Bittersweet Journey," Jewish Exponent, June 17, 1999.
United States Coast Guard, "What Was the Coast Guard's Role in the SS St. Louis Affair, Often Referred to as 'The Voyage of the Damned'?" (accessed 01/10/2016).
Holocaust Online: Voyage of the St. Louis: Background Information
Jessica Shepherd, "Message in Bottle From Voyage of the Damned," Evening Chronicle, Nov. 10, 2003.
Listener mail:
Levi Pulkkinen, "City of Seattle Looks to Pay $10,000 for Drawbridge Wordsmith," Seattle Post-Intelligencer, Jan. 14, 2016.
Cara Giaimo, "Fleeting Wonders: Seattle Is Looking for a Poet to Live in a Bridge," Atlas Obscura, Jan. 18, 2016
Seattle's application forms for the positions:
Atlas Obscura, Fremont Troll (accessed 01/23/2016).
Wikipedia, Fremont Troll (accessed 01/23/2016).
This week's lateral thinking puzzle was contributed by listener Maureen Day.
You can listen using the player above, download this episode directly, or subscribe on iTunes or via the RSS feed at http://feedpress.me/futilitycloset. Many thanks to Doug Ross for the music in this episode.
Enter promo code CLOSET at Harry's and get $5 off your first order of high-quality razors.
If you have any questions or comments you can reach us at podcast@futilitycloset.com. Thanks for listening!