Feb 8, 2016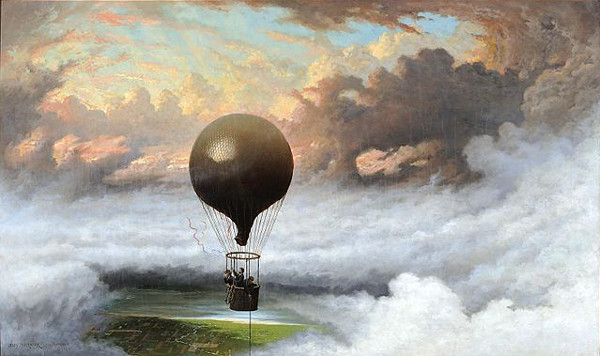 In the early days of English aviation, journalist C.C. Turner seemed to be everywhere, witnessing bold new feats and going on some harrowing adventures of his own. In this week's episode of the Futility Closet podcast we'll sample Turner's record of Edwardian aviation, including his own clumsy first attempt to fly an airplane and a record-setting balloon voyage to Sweden.
We'll also ponder the nuances of attempted murder and puzzle over a motel guest's noisemaking.
Please consider becoming a patron of Futility Closet -- on our Patreon page you can pledge any amount per episode, and all contributions are greatly appreciated. You can change or cancel your pledge at any time, and we've set up some rewards to help thank you for your support.
You can also make a one-time donation via the Donate button in the sidebar of the Futility Closet website.
Sources for our feature on early aviation in England:
Charles Cyril Turner, The Old Flying Days, 1927.
Charles Cyril Turner, The Marvels of Aviation, 1917.
This week's lateral thinking puzzle was contributed by listeners J.C. and Brenna Lundberg, who found it in this collection.
Sources for listener mail:
Wikipedia, "Death of Sammy Yatim" (accessed Feb. 2, 2016).
Diana Mehta, "Toronto Cop Found Not Guilty of Murdering Sammy Yatim, But Is Found Guilty of Attempted Murder," National Post, Jan. 25, 2016.
Jillian Bell, "Forcillo Attempted Murder Verdict Explained," CBC News, Jan. 25, 2016.
Alyshah Hasham, "Forcillo Guilty of Attempted Murder in Shooting Death of Sammy Yatim," Toronto Star, Jan. 25, 2016.
Wendy Gillis and Alyshah Hasham, "'Mystery' Charge Only One That Sticks in Sammy Yatim Slaying," Toronto Star, Jan. 25, 2016.
You can listen using the player above, download this episode directly, or subscribe on iTunes or via the RSS feed at http://feedpress.me/futilitycloset.
Many thanks to Doug Ross for the music in this episode.
If you have any questions or comments you can reach us at podcast@futilitycloset.com. Thanks for listening!