Aug 8, 2016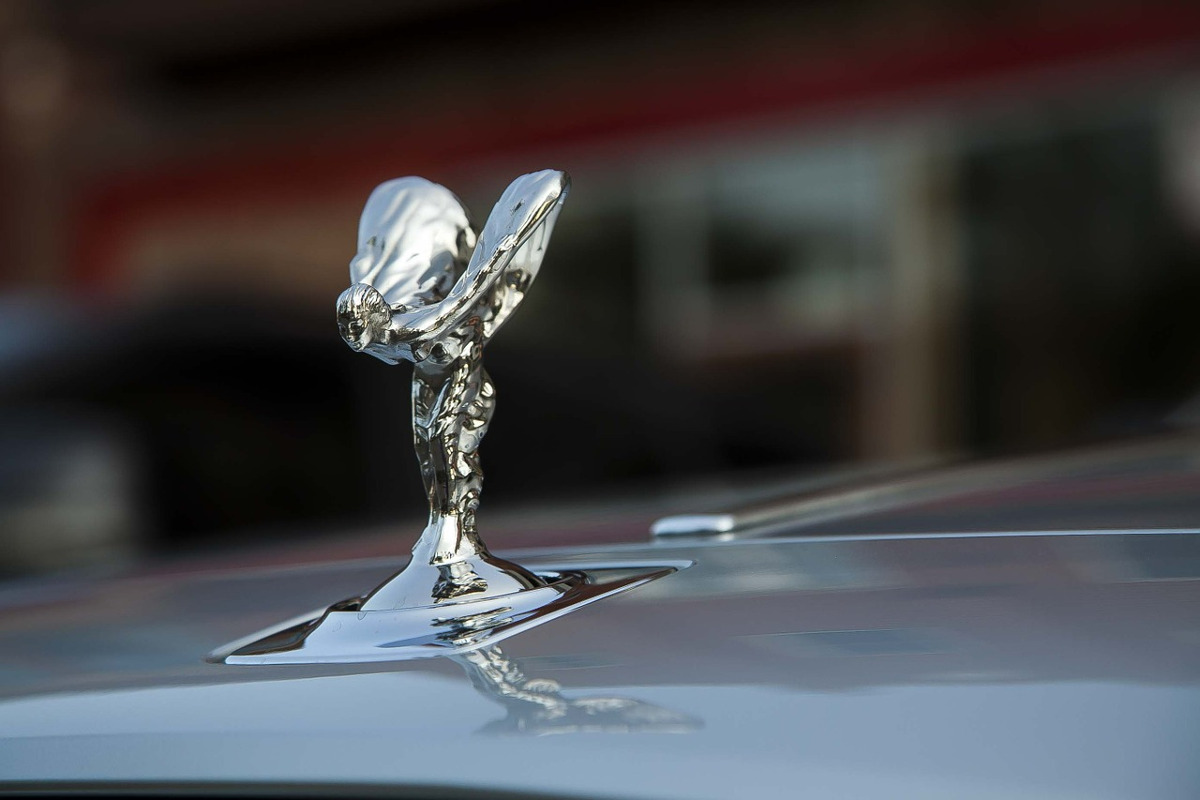 In this week's episode of the Futility Closet podcast we'll explore some curiosities and unanswered questions from Greg's research, including the love affair that inspired the Rolls Royce hood ornament, a long-distance dancer, Otto von Bismarck's dogs, and a craftily plotted Spanish prison break.
We'll also run after James Earl Ray and puzzle over an unsociable jockey.
Intro:
Workers constructing Washington's Grand Coulee Dam in 1942 fed a cable through a 500-foot drain by tying a string to an alley cat's tail.
A 2001 earthquake in Olympia, Wash., drew a graceful rose with a sand-tracing pendulum.
Sources for this week's feature:
The best source I can find regarding the origins of the Rolls Royce hood ornament is this Telegraph article from 2008, in which Montagu's son says, "My father and Eleanor shared a great passion. It was a grand love affair - perhaps even the love of his life. All this happened before my father met my mother. But I understand my father's first wife knew about the mistress. She was very tolerant of her and they got on very well." But this quote is given in the service of promoting a film about the affair, which makes it less objective than I'd like. (Paul Tritton of the Rolls-Royce Owners' Club of Australia disputes the story here.)
Alexandre Dumas' habit of eating an apple every morning beneath the Arc de Triomphe is described in this New York Times article, among many other modern sources. The earliest mention I can find is a 1911 article in the Dietetic and Hygienic Gazette, attributing the intervention to Hungarian physician David Gruby. I've confirmed that Gruby served as a physician to Dumas (père et fils), but I can't find anything about an apple.
The incidents of the Savoy Hotel cloakroom and the Travellers Club suicide are both described in N.T.P. Murphy's A Wodehouse Handbook (2013). The suicide rule is mentioned at the end of this Telegraph article, which gives me hope that it's true, but I can't find anything more comprehensive.
The story of the Providence United Methodist Church is told in both Randy Cerveny's Freaks of the Storm (2005) and Rick Schwartz's Hurricanes and the Middle Atlantic States (2007). Snopes says it's "mostly true."
In Constable's Clouds, published by the National Galleries of Scotland 2000, Edward Morris writes, "It is this moment of early morning light -- and what has been described as 'the atmosphere of stillness tinged with expectancy' -- that Constable translates into the finished canvas."
Judith Collins mentions Joseph Beuys' responsibility for snow in her introduction to Andy Goldsworthy's Midsummer Snowballs (2001).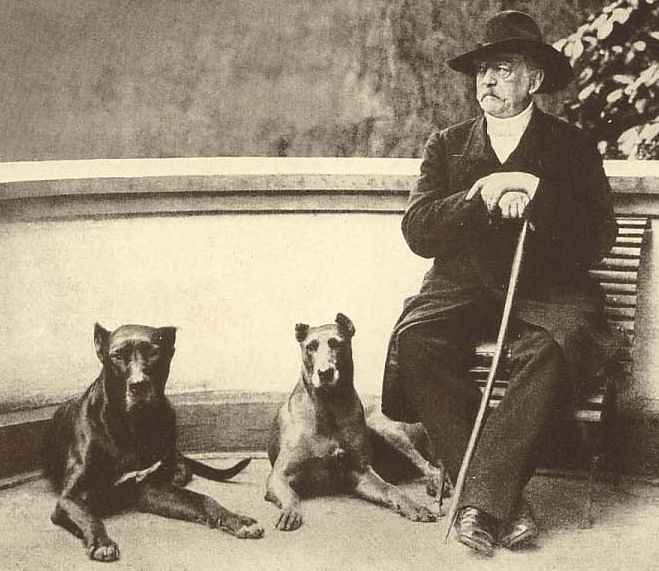 Reader Olga Izakson found the description of Tiras, Otto von Bismarck's "dog of the empire," in Robert K. Massie's Dreadnought (1991). A few further links.
The role of Esperanto in the planning of the 1938 San Cristobál prison break is described (I think) here.
In 1600 William Kemp published a pamphlet chronicling his 1599 morris dance to Norwich, Kemps Nine Daies Wonder, to quiet doubters.
The allegation that Margaret Thatcher ordered the identities of British government employees to be encoded in the word spacing of their documents appears in Gregory Kipper's Investigator's Guide to Steganography (2003). I've found it in other technical documents, but these tend to cite one another rather than an authoritative source.
Listener mail:
Madison Kahn, "60 Hours of Hell: The Story of the Barkley Marathons," Outside, May 8, 2013.
Wikipedia, "Barkley Marathons" (accessed Aug. 6, 2016).
Wikipedia, "Kaihogyo," (accessed Aug. 6, 2016).
Adharanand Finn, "What I Learned When I Met the Monk Who Ran 1,000 Marathons," Guardian, March 31, 2015.
Associated Press, "Japanese Monks Endure With a Vow of Patience," June 10, 2007.
Here's a corroborating link for this week's lateral thinking puzzle (warning: spoiler).
You can listen using the player above, download this episode directly, or subscribe on iTunes or Google Play Music or via the RSS feed at http://feedpress.me/futilitycloset.
Please consider becoming a patron of Futility Closet -- on our Patreon page you can pledge any amount per episode, and all contributions are greatly appreciated. You can change or cancel your pledge at any time, and we've set up some rewards to help thank you for your support. You can also make a one-time donation on the Support Us page of the Futility Closet website.
Many thanks to Doug Ross for the music in this episode.
If you have any questions or comments you can reach us at podcast@futilitycloset.com. Thanks for listening!