Nov 28, 2016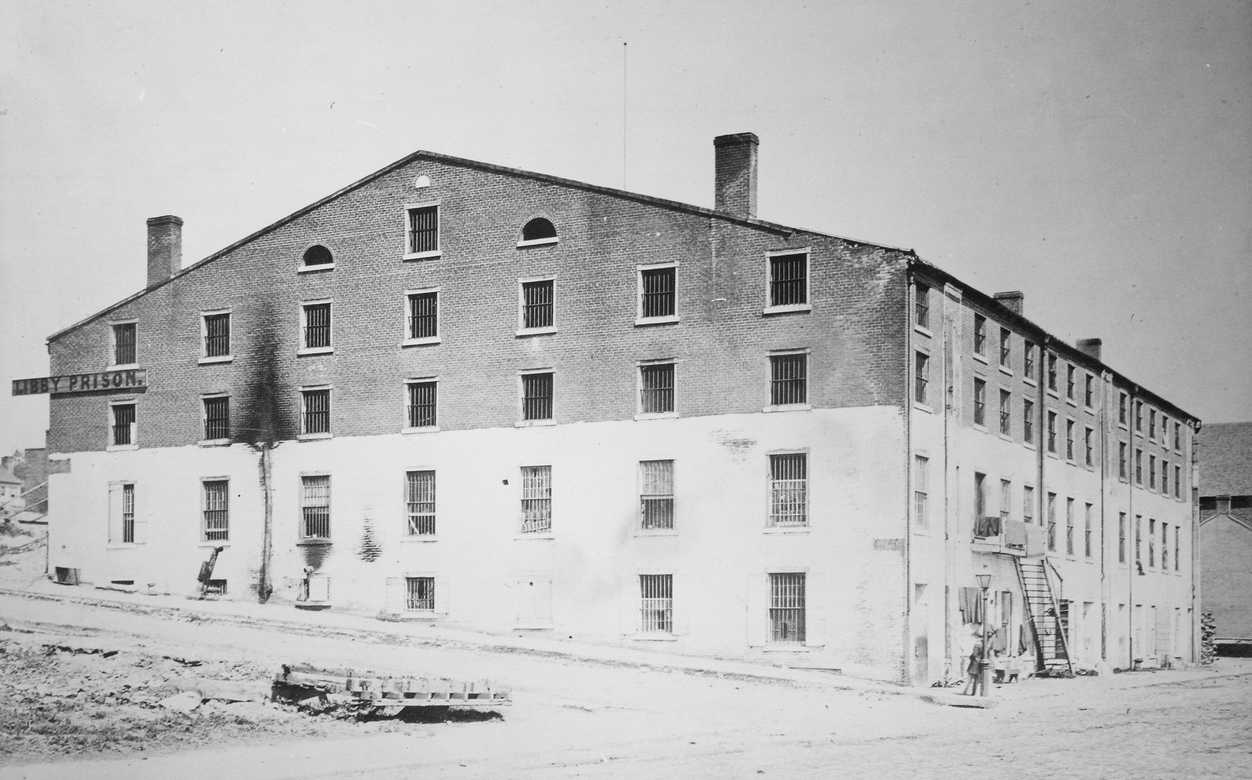 Libby Prison was one of the most infamous prison camps of the Civil War -- thousands of Union prisoners were packed together in a converted warehouse, facing months or years of starvation and abuse. The Confederates thought the prison was escape-proof, and in this week's episode of the Futility Closet podcast we'll show how a determined group of prisoners set out to prove them wrong.
We'll also duel with a barrel and puzzle over why an admitted forger would be found innocent.
Intro:
Iowa attorney Townsend M. Zink directed that his money be used to build a library that would exclude women and stock books written only by men.
In the early 1960s, the American Automobile Association forgot to include Seattle on its road map of the United States.
Sources for our feature on the Libby Prison breakout:
Joseph Wheelan, Libby Prison Breakout, 2010.
Jonathan Franklin William Vance, Encyclopedia of Prisoners of War and Internment, 2006.
Bruce Klee, "Libby Prison," Civil War Times Illustrated 37:7 (February 1999), 32-38.
Steven Trent Smith, "The Great Libby Prison Breakout," Civil War Times 49:4 (August 2010), 46-53.
Michael Morgan, "Breakout From Rat Hell," Civil War Times Illustrated 40:5 (October 2001), 28-37.
A.G. Hamilton, "Story of the Famous Tunnel Escape From Libby Prison," 1893.
Emeric Szabad, "Diary in Libby Prison," Fraser's Magazine for Town and Country 77:459 (March 1868), 385-406.
Frank E. Moran, "Libby Prison's Tunnel," Toledo Blade, Nov. 9, 1882.
This diagram accompanied "Colonel Rose's Tunnel at Libby Prison," Century Illustrated Monthly Magazine, March 1888:

Second feature:
"Five Accidents, But Only One Indemnity," American Lawyer, August 1906.
This story was a staple of vaudeville, made most famous, I think, by Fred Allen. But Allen was 12 when this version appeared, and 1 when the joke made its debut.
This week's lateral thinking puzzle was contributed by listener Adam Behring, who sent this corroborating link (warning -- this spoils the puzzle).
You can listen using the player above, download this episode directly, or subscribe on iTunes or Google Play Music or via the RSS feed at http://feedpress.me/futilitycloset.
Please consider becoming a patron of Futility Closet -- on our Patreon page you can pledge any amount per episode, and we've set up some rewards to help thank you for your support. You can also make a one-time donation on the Support Us page of the Futility Closet website.
Many thanks to Doug Ross for the music in this episode.
If you have any questions or comments you can reach us at podcast@futilitycloset.com. Thanks for listening!