Mar 13, 2017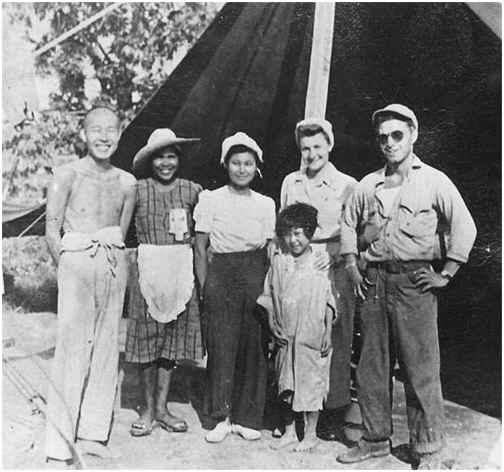 Guy Gabaldon was an untested Marine when he landed on the Pacific island of Saipan during World War II. But he decided to fight the war on his own terms, venturing alone into enemy territory and trying to convince Japanese soldiers to surrender voluntarily. In this week's episode of the Futility Closet podcast we'll follow Gabaldon's dangerous crusade and learn its surprising results.
We'll also examine Wonder Woman's erotic origins and puzzle over an elusive murderer.
Intro:
In 1955 Dodge introduced the La Femme -- "the first car ever exclusively designed for the woman motorist."
In 1911 a 16-year-old English girl died when a gust of wind carried her 20 feet into the air.
Sources for our feature on Guy Gabaldon:
Guy Gabaldon, Saipan: Suicide Island, 1990.
"Diminutive WWII Hero Gabaldon Dies at 80," Associated Press, Sept. 4, 2006.
Richard Goldstein, "Guy Gabaldon, 80, Hero of Battle of Saipan, Dies," New York Times, Sept. 4, 2006.
Jocelyn Y. Stewart, "Guy Gabaldon, 80; WWII Hero Captured 1,000 Japanese on Saipan," Los Angeles Times, Sept. 6, 2006.
"Guy Gabaldon," Latino Americans, PBS, Sept. 24, 2013.
Richard Gonzalez, "Filmmaker: Pacific War Hero Deserved Higher Honor," Morning Edition, National Public Radio, April 25, 2008.
"Guy Gabaldon: An Interview and Discussion," War Times Journal (accessed Feb. 26, 2017).
"Milestones," Time 168:12, Sept. 18, 2006.
Gregg K. Kakesako, "'Pied Piper' Returning to Saipan," Honolulu Star Bulletin, June 6, 2004.
"Guy Gabaldon," University of Texas Oral History Project (accessed Feb. 26, 2017).
Gabaldon receives the Navy Cross, 1960:
https://www.youtube.com/watch?v=MVKEdyt_mvo
Listener mail:
Wikipedia, "William Moulton Marston" (accessed March 9, 2017).
"The Man Behind Wonder Woman Was Inspired By Both Suffragists And Centerfolds," NPR Books, October 27, 2014.
Jill Lepore, "The Surprising Origin Story of Wonder Woman," Smithsonian Magazine, October 2014.
Katha Pollitt, "Wonder Woman's Kinky Feminist Roots," Atlantic, November 2014.
This week's lateral thinking puzzle was contributed by listener Steven Jones (thanks also to Hanno Zulla). Here are three corroborating links (warning -- these spoil the puzzle).
You can listen using the player above, download this episode directly, or subscribe on iTunes or Google Play Music or via the RSS feed at http://feedpress.me/futilitycloset.
Please consider becoming a patron of Futility Closet -- on our Patreon page you can pledge any amount per episode, and we've set up some rewards to help thank you for your support.
You can also make a one-time donation on the Support Us page of the Futility Closet website.
Many thanks to Doug Ross for the music in this episode.
If you have any questions or comments you can reach us at podcast@futilitycloset.com. Thanks for listening!