Jan 29, 2018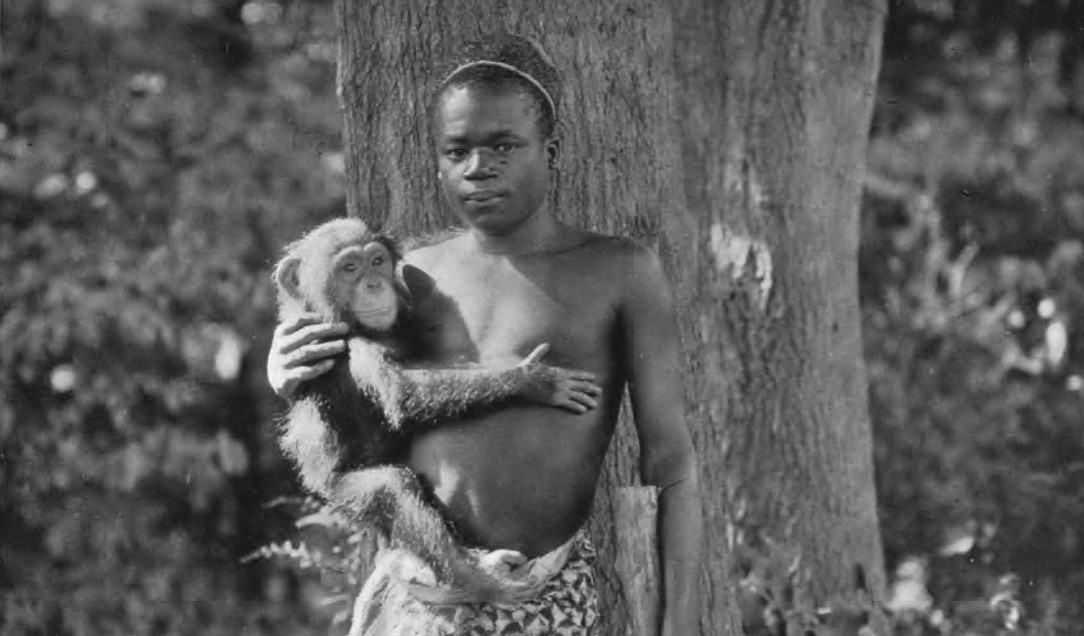 The Bronx Zoo unveiled a controversial exhibit in 1906 -- a Congolese man in a cage in the primate house. The display attracted jeering crowds to the park, but for the man himself it was only the latest in a string of indignities. In this week's episode of the Futility Closet podcast we'll review the sad tale of Ota Benga and his life in early 20th-century America.
We'll also delve into fugue states and puzzle over a second interstate speeder.
Intro:
Finnegans Wake contains nine thunderclaps of precisely the same length.
In 1928 a British steamer seemed to receive an SOS from a perfectly sound ship.
Sources for our feature on Ota Benga:
Pamela Newkirk, Spectacle: The Astonishing Life of Ota Benga, 2015.
Phillips Verner Bradford and Harvey Blume, Ota: The Pygmy in the Zoo, 1992.
Pascal Blanchard, et al., eds., Human Zoos: Science and Spectacle in the Age of Colonial Empires, 2008.
Pascal Blanchard, Gilles Boëtsch, and Nanette Jacomijn Snoep, eds., Human Zoos: The Invention of the Savage, 2011.
Rikke Andreassen, Human Exhibitions, 2016.
Karen Sotiropoulos, "'Town of God': Ota Benga, the Batetela Boys, and the Promise of Black America," Journal of World History 26:1 (March 2015), 41-76.
Sarah Zielinski, "The Tragic Tale of the Pygmy in the Zoo," Smithsonian, Dec. 2, 2008.
Pamela Newkirk, "Bigotry on Display," Chronicle of Higher Education, May 26, 2015.
Geoffrey C. Ward, "The Man in the Zoo," American Heritage 43:6 (October 1992), 12.
Paul Raffaele, "The Pygmies' Plight," Smithsonian 39:9 (December 2008), 70-77.
Pamela Newkirk, "The Man Who Was Caged in a Zoo," Guardian, June 3, 2015.
"A Fresh Lens on the Notorious Episode of Ota Benga," New York Times, May 29, 2015.
Pamela Newkirk, "When the Bronx Zoo Exhibited a Man in an Iron Cage," CNN, June 3, 2015.
Michael Coard, "Ota Benga, an African, Caged in a U.S. Zoo," Philadelphia Tribune, March 19, 2016.
Mitch Keller, "The Scandal at the Zoo," New York Times, Aug. 6, 2006.
"Looking Back at the Strange Case of Ota Benga," News & Notes, National Public Radio, Oct. 9, 2006.
Ann Hornaday, "A Critical Connection to the Curious Case of Ota Benga," Washington Post, Jan. 3, 2009.
Eileen Reynolds, "Ota Benga, Captive: The Man the Bronx Zoo Kept in a Cage," NYU, Aug. 7, 2015.
Samuel P. Verner, "The Story of Ota Benga, the Pygmy," Bulletin of the New York Zoological Society 19:4 (July 1916), 1377-1379.
"The True Story of Ota Benga," Scrap Book 3:1 (March 1907), 61.
"Pygmy Ota and His Pet Chimpanzee," McCook [Neb.] Tribune, Oct. 5, 1906, 8.
"A Northern Outrage," Lafayette [La.] Advertiser, Oct. 10, 1906, 2.
Harper Barnes, "The Pygmies in the Park," St. Louis Post-Dispatch, Oct. 4, 1992, 1C.
Listener mail:
Wikipedia, "Fugue State" (accessed Jan. 25, 2018).
"Dissociative Amnesia," Merck Manual (accessed Jan. 25, 2018).
Steve Bressert, "Dissociative Fugue Symptoms," PsychCentral (accessed Jan. 25, 2018).
Steve Bressert, "Dissociative Amnesia Symptoms," PsychCentral (accessed Jan. 25, 2018).
Bill Donahue, "Fixing Diane's Brain," Runner's World 56:2 (February 2011), 56.
Neel Burton, "Dissociative Fugue: The Mystery of Agatha Christie," Psychology Today, March 17, 2012.
Stefania de Vito and Sergio Della Sala, "Was Agatha Christie's Mysterious Amnesia Real or Revenge on Her Cheating Spouse?", Scientific American, Aug. 2, 2017.
Vanessa Thorpe, "Christie's Most Famous Mystery Solved at Last," Guardian, Oct. 14, 2006.
This week's lateral thinking puzzle was contributed by listener Martin Bentley.
You can listen using the player above, download this episode directly, or subscribe on iTunes or Google Play Music or via the RSS feed at http://feedpress.me/futilitycloset.
Please consider becoming a patron of Futility Closet -- on our Patreon page you can pledge any amount per episode, and we've set up some rewards to help thank you for your support. You can also make a one-time donation on the Support Us page of the Futility Closet website.
Many thanks to Doug Ross for the music in this episode.
If you have any questions or comments you can reach us at podcast@futilitycloset.com. Thanks for listening!