May 28, 2018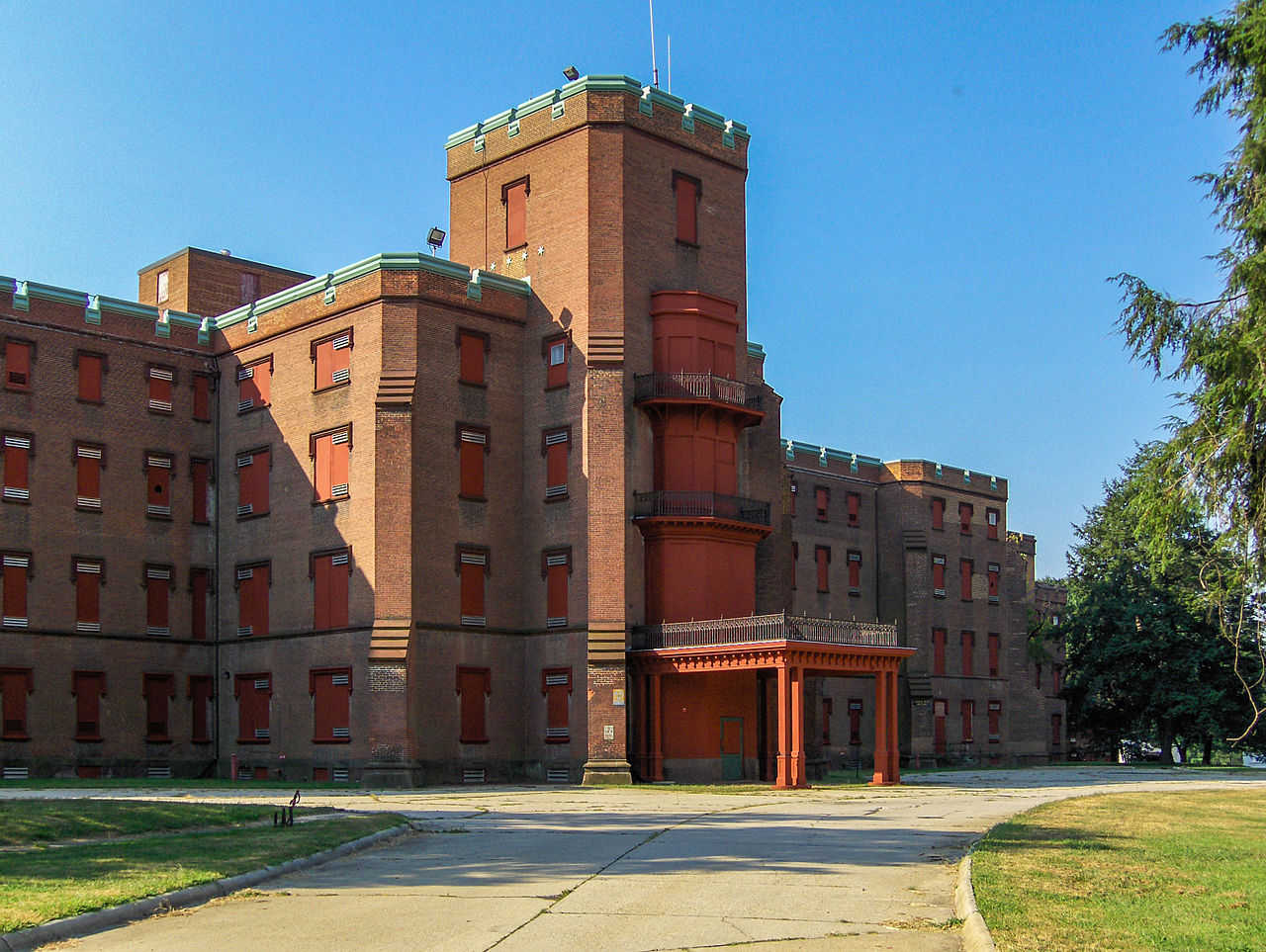 In the 1970s psychologist David Rosenhan sent healthy volunteers to 12 psychiatric hospitals, where they claimed to be hearing voices. Once they were admitted, they behaved normally, but the hospitals diagnosed all of them as seriously mentally ill. In this week's episode of the Futility Closet podcast we'll describe the Rosenhan experiment, which challenged the validity of psychiatric diagnosis and set off a furor in the field.
We'll also spot hawks at Wimbledon and puzzle over a finicky payment processor.
Intro:
In 2002, Burkard Polster investigated the mathematics of shoelaces.
A raindrop that lands on Montana's Triple Divide Peak might arrive at any of three oceans.
Sources for our feature on the Rosenhan experiment:
Roger R. Hock, Forty Studies That Changed Psychology, 2009.
Dusan Kecmanovic, Controversies and Dilemmas in Contemporary Psychiatry, 2017.
Donald O. Granberg and John F. Galliher, A Most Human Enterprise, 2010.
David Rosenhan, "On Being Sane in Insane Places," Science 179:4070 (Jan. 19, 1973), 250–258.
Paul R. Fleischman et al., "Psychiatric Diagnosis," Science, New Series 180:4084 (April 27, 1973), 356+358+360-369.
Robert L. Spitzer, "On Pseudoscience in Science, Logic in Remission, and Psychiatric Diagnosis: A Critique of Rosenhan's 'On Being Sane in Insane Places,'" Journal of Abnormal Psychology 84:5, 442–452.
Ulric Neisser, "Reversibility of Psychiatric Diagnoses," Science, New Series 180:4091 (June 15, 1973), 1116.
Martin Bulmer, "Are Pseudo-Patient Studies Justified?," Journal of Medical Ethics 8:2 (June 1982), 65-71.
Peter C. Gaughwin, "On Being Insane in Medico-Legal Places: The Importance of Taking a Complete History in Forensic Mental Health Assessment," Psychiatry, Psychology and Law 12:2 (2005), 298-310.
Theodore Millon, "Reflections on Rosenhan's 'On Being Sane in Insane Places,'" Journal of Abnormal Psychology 84:5 (October 1975), 456-461.
Maurice K. Temerlin, "Suggestion Effects in Psychiatric Diagnosis," Journal of Nervous and Mental Disease 147:4 (October 1968), 349–353.
Murray J. Goddard, "Personal Accounts: On Being Possibly Sane in Possibly Insane Places," Psychiatric Services 62:8 (August 2011), 831-832.
Jared M. Bartels and Daniel Peters, "Coverage of Rosenhan's 'On Being Sane in Insane Places' in Abnormal Psychology Textbooks," Teaching of Psychology 44:2 (2017), 169-173.
Marti Loring and Brian Powell, "Gender, Race, and DSM-III: A Study of the Objectivity of Psychiatric Diagnostic Behavior," Journal of Health and Social Behavior 29:1 (March 1988), 1–22.
Jim Schnabel, "Puck in the Laboratory: The Construction and Deconstruction of Hoaxlike Deception in Science," Science, Technology, & Human Values 19:4 (October 1, 1994), 459-492.
Michael Fontaine, "On Being Sane in an Insane Place -- The Rosenhan Experiment in the Laboratory of Plautus' Epidamnus," Current Psychology: Research and Reviews 32:4 (December 2013), 348-365.
Mark Moran, "Writer Ignites Firestorm With Misdiagnosis Claims," Psychiatric News 41:7 (April 7, 2006), 10–12.
Sandra Blakeslee, "8 Feign Insanity in Test and Are Termed Insane," New York Times, Jan. 21, 1973.
Nathaniel Morris, "This Secret Experiment Tricked Psychiatrists Into Diagnosing Sane People as Having Schizophrenia," Washington Post, Dec. 29, 2017.
Claudia Hammond, "One Flew Into the Cuckoo's Nest," Times, July 27, 2009, 8.
Richard M. Restak, "Medicine of the Mind," Wilson Quarterly 7:4 (Autumn 1983), 112-118.
Listener mail:
Pierre Bertrand, "Feral Parakeets Taking Over London, Prompting Concerns They'll Push Out Native Birds," CBC News, Feb. 14, 2016.
Wikipedia, "Feral Parakeets in Great Britain," (accessed May 23, 2018).
James Owen, "Feral Parrot Population Soars in U.K., Study Says," National Geographic News, July 8, 2004.
Hazel Jackson, "Move Aside, Pigeons: Wild Parakeets Poised for World Domination," CNN, Aug. 17, 2016.
Oliver Pickup, "Introducing Rufus the Hawk: The Official Bird Scarer of the Wimbledon Championships," Telegraph, July 3, 2017.
Wikipedia, "Rufus the Hawk" (accessed May 23, 2018).
"Rufus the Hawk Back at Work," BT, June 25, 2013.
Bryony Gordon, "Rufus the Hawk: Quails, Baths And Me-Time -- Meet Wimbledon's Biggest Diva," Telegraph, July 2, 2012.
"Nosy Neighbour," finalist, 2016 Natural History Museum Wildlife Photographer of the Year, 2016.
This week's lateral thinking puzzle was contributed by listener Tommy Honton, who sent this corroborating link (warning -- this spoils the puzzle).
You can listen using the player above, download this episode directly, or subscribe on Apple Podcasts or Google Play Music or via the RSS feed at http://feedpress.me/futilitycloset.
Please consider becoming a patron of Futility Closet -- you can choose the amount you want to pledge, and we've set up some rewards to help thank you for your support. You can also make a one-time donation on the Support Us page of the Futility Closet website.
Many thanks to Doug Ross for the music in this episode.
If you have any questions or comments you can reach us at podcast@futilitycloset.com. Thanks for listening!