Jul 15, 2019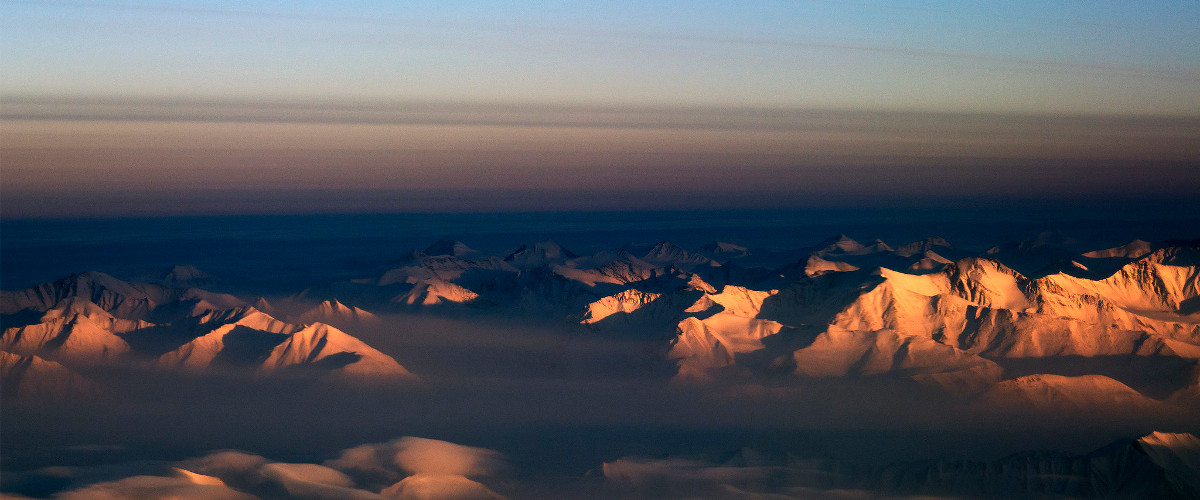 In 1943 an isolated sledge patrol came upon a secret German weather station in northeastern Greenland. The discovery set off a series of dramatic incidents that unfolded across 400 miles of desolate coast. In this week's episode of the Futility Closet podcast we'll follow this arctic struggle, an often overlooked drama of World War II.
We'll also catch some speeders and puzzle over a disastrous remedy.
Intro:
In 1970 the Journal of Organic Chemistry published a paper in blank verse.
In 1899 the Journal of Mental Science described a man who cycled in his sleep.
Sources for our feature on the North-East Greenland Sledge Patrol:
David Howarth, The Sledge Patrol, 1957.
Mark Llewellyn Evans, Great World War II Battles in the Arctic, 1999.
John McCannon, A History of the Arctic: Nature, Exploration and Exploitation, 2012.
Bjørnar Olsen and Þóra Pétursdóttir, Ruin Memories: Materialities, Aesthetics and the Archaeology of the Recent Past, 2014.
Spencer Apollonio, Lands That Hold One Spellbound: A Story of East Greenland, 2008.
Jens Fog Jensen and Tilo Krause, "Wehrmacht Occupations in the New World: Archaeological and Historical Investigations in Northeast Greenland," Polar Record 48:3 (2012), 269-279.
Leif Vanggaard, "The Effects of Exhaustive Military Activities in Man: The Performance of Small Isolated Military Units in Extreme Environmental Conditions," Royal Danish Navy Gentofte (Denmark) Danish Armed Forces Health Services, 2001.
"History: The Sledge Patrol," Arctic Journal, April 6, 2017.
M.J. Dunbar, "Greenland During and Since the Second World War," International Journal 5:2 (Spring 1950), 121-140.
Maria Ackrén and Uffe Jakobsen, "Greenland as a Self-Governing Sub-National Territory in International Relations: Past, Current and Future Perspectives," Polar Record 51:4 (July 2015), 404-412.
Anthony K. Higgins, "Exploration History and Place Names of Northern East Greenland," Geological Survey of Denmark and Greenland, Bulletin 21, 2010.
David Howarth, "Secrets of the Unknown War," Saturday Evening Post 230:9 (Aug. 31, 1957), 30-90.
Stephan Wilkinson, "10 Great POW Escapes," Military History 28:4 (November 2011), 28-33.
Denver David Robinson, "The World's Most Unusual Military Unit," Christian Science Monitor, June 22, 2016.
Robert P. Sables, "Coast Guard Emergency Acquisitions in WWII," Sea Classics 36:10 (October 2003), 12.
"News From the Field," American Foreign Service Journal 21:7 (July 1944), 363, 397.
Joe Alex Morris, "The Nazis Get Licked in Greenland," Saturday Evening Post 216:35 (Feb. 26, 1944), 16-86.
Kevin L. Jamison, "The Sledge Patrol: A WWII Epic of Escape, Survival and Victory [review]," Military Review 83:4 (July/August 2003), 67.
Denver David Robinson, "The Men on the Ice," Boston Globe, March 19, 2016, 1.
"Danes Get Merit Medals; Group Is Honored for Reporting Nazi Base in Greenland," New York Times, June 10, 1944.
Sidney Shalett, "Secret Nazi Base in Arctic Erased; U.S. Planes and Coast Guard Discover and Destroy Radio Station Off Greenland," New York Times, Nov. 10, 1943.
Eric Niderost, "The Weather War of WWII," Warfare History Network, Dec. 11, 2018.
Listener mail:
"Debate to Decide How 'Shrewsbury' Should be Pronounced?", BBC News, July 2, 2015.
"Shroosbury Voted the Triumphant Pronunciation in Charity Debate," University Centre Shrewsbury, July 3, 2015.
"What Means 'Strekningsmåling' on Norwegian Roads?", Travel Blog Europe, June 19, 2018.
Tanya Mohn, "Does The U.S. Take Road Safety Seriously? The Low Cost of Traffic Violations Suggests We Don't," Forbes, Nov. 27, 2018.
"BBC's 'Top Gear' Allegedly Caught Speeding Through Norway at 151 MPH," Fox News, June 26, 2017.
"Norway," Speeding Europe, July 7, 2019.
Wikipedia, "SPECS (speed camera)" (accessed July 3, 2019).
"Speed Cameras Catch One Million Offenders on A2 and A12 Last Year," DutchNews.nl, Feb. 7, 2018.
Patrick Scott and Ellie Kempster, "A Record Two Million Speeding Tickets Were Handed Out Last Year -- How Punitive Are the Roads You Drive on?", Telegraph, Oct. 25, 2018.
Wikipedia, "Pit Stop" (accessed July 4, 2019).
Wikipedia, "Denny Hulme" (accessed July 4, 2019).
"Denny Hulme," New Zealand History, Nov. 8, 2017.
"Denny Hulme," ESPN (accessed July 4, 2019).
Susan Orlean, Rin Tin Tin: The Life and the Legend, 2011.
Susan Orlean, "The Dog Star," New Yorker, Aug. 22, 2011.
Bruce Davis, "No, Rin Tin Tin Didn't Really Win the First Best Actor Oscar," The Wrap, Feb. 15, 2017.
This week's lateral thinking puzzle was devised by Greg. Here's a corroborating link (warning -- this spoils the puzzle).
You can listen using the player above, download this episode directly, or subscribe on Google Podcasts, on Apple Podcasts, or via the RSS feed at https://futilitycloset.libsyn.com/rss.
Please consider becoming a patron of Futility Closet -- you can choose the amount you want to pledge, and we've set up some rewards to help thank you for your support. You can also make a one-time donation on the Support Us page of the Futility Closet website.
Many thanks to Doug Ross for the music in this episode.
If you have any questions or comments you can reach us at podcast@futilitycloset.com. Thanks for listening!