Dec 2, 2019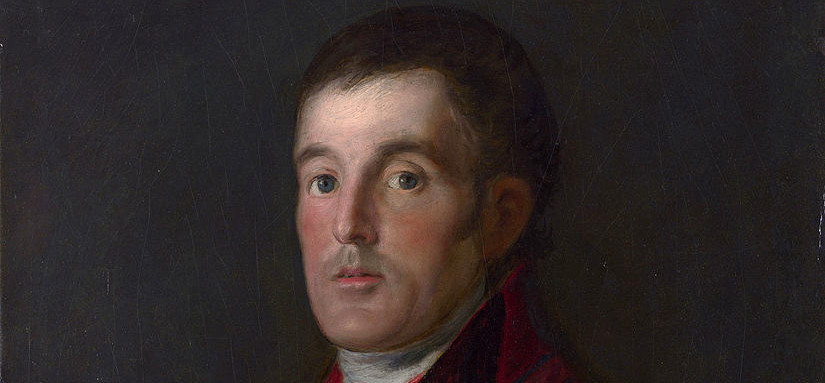 In 1961, Goya's famous portrait of the Duke of Wellington went missing from London's National Gallery. The case went unsolved for four years before someone unexpectedly came forward to confess to the heist. In this week's episode of the Futility Closet podcast we'll describe one of the greatest art thefts in British history and the surprising twists that followed.
We'll also discover Seward's real folly and puzzle over a man's motherhood.
Intro:
One of the desks on the U.S. Senate floor is full of candy.
Astronaut John Young smuggled a corned beef sandwich into space.
The following list of "Sasha Spottings" comes from Brandi Sweet, caretaker of Bella, Ojo, Schatzi, Babu, and Atte:
Episode 9
Episode 46
Episode 63
Episode 114
Episode 139
Episode 144
Episode 146 ("mentioned as purring but I couldn't hear her")
Episode 148
Episode 156
Episode 164
Episode 168
Episode 173
Episode 183
Episode 201
Episode 207
Episode 215
Sources for our feature on Kempton Bunton and Goya's Portrait of the Duke of Wellington:
Alan Hirsch, The Duke of Wellington, Kidnapped!, 2016.
Simon Mackenzie, "Criminal and Victim Profiles in Art Theft: Motive, Opportunity and Repeat Victimisation," Art Antiquity and Law 10:4 (November 2005), 353-370.
Melvin E. DeGraw, "Art Theft in Perspective," International Journal of Offender Therapy and Comparative Criminology 31:1 (1987), 1-10.
Richard LeBlanc, "Thief-Proofing Our Art Museums: Security Expensive? ... Not the Morning After," UNESCO Courier 18:10 (November 1965), 4-6, 10-17
"Hugh Courts' Papers Relating to the Trial of Kempton Bunton," National Gallery (accessed Nov. 17, 2019).
"The National Gallery: The Missing Masterpiece," Royal Society (accessed Nov. 17, 2019).
James Whitfield, "The Duke Disappears" History Today 61:8 (August 2011), 43-49.
"Thefts From Museums," Burlington Magazine 109:767 (February 1967), 55-56.
Noah Charney, "The Wackiest Art Heist Ever," Salon, Nov. 15, 2015.
"Spectre of Goya: Letters to the Editor," Times, Oct. 31, 2019, 28.
"'The Thieves Vanished Into the Rio Carnival Crowds' - The 10 Most Audacious Art Heists in History," Telegraph.co.uk, Jan. 26, 2018.
Adrian Lee, "Britain's Most Bizarre Art Heist," Daily Express, April 16, 2016, 37.
Alan Travis, "Revealed: 1961 Goya 'Theft' From National Gallery Was a Family Affair," Guardian, Nov. 30, 2012.
"A Blizzard and a Blaze," [Newcastle-upon-Tyne] Evening Chronicle, Dec. 31, 2011, 10.
Noah Charney, "Art Thieves No Longer Oddballs," [Christchurch, New Zealand] Press, Sept. 2, 2011.
Sandy Nairne, "From National Gallery to Dr No's lair," Guardian, Aug. 6, 2011, 14.
Sandy Nairne, "How Goya's Duke of Wellington Was Stolen," Guardian, Aug. 5, 2011.
"Hero or Villain?: Geordie's Bizarre Crime of Conscience," [Newcastle-upon-Tyne] Evening Chronicle, June 30, 2010, 10.
David Lee, "It's a Steal: Why Art Remains a Favourite Among Thieves," Times, May 22, 2010, 21.
Chris Cobb, "Stolen Masterpieces," Ottawa Citizen, Jan. 11, 2009, B.1.
"Goya Thief Sent for Trial," Times, Aug. 18, 2001, 25.
Peter Lennon and Edward Pilkington, "Files Reveal Innocent Man Was Jailed for Stealing Goya Painting From the National Gallery in 1961," Guardian, Jan. 13, 1996, 3.
Paul Hoffman, "Psst! Wanna Buy a Hot Rembrandt?", New York Times, June 1, 1975.
"Stolen Wellington by Goya Rehung in London Gallery," New York Times, Jan. 12, 1966.
W. Granger Blair, "Briton Acquitted of Stealing Goya; But Admitted Thief Is Guilty of Taking the Frame," New York Times, Nov. 17, 1965.
Clyde H. Farnsworth, "Ransom Asked for Goya Stolen in '61," New York Times, Dec. 31, 1964.
"Work Said to Be Uninsured," New York Times, Feb. 18, 1964.
"'No Questions' Deal Is Offered for Goya," New York Times, Jan. 8, 1964.
"Scotland Yard to Examine Alleged Ashes of Painting," New York Times, Jan. 2, 1964.
"Greatest Heists in Art History," BBC News, Aug. 23, 2004.
"Portrait of the Duke of Wellington," Paintings in Movies (accessed 11/17/2019).
Jillian Elizabeth Seaton, "Touching the Void: The Museological Implications of Theft on Public Art Collections," dissertation, University of Edinburgh, 2014.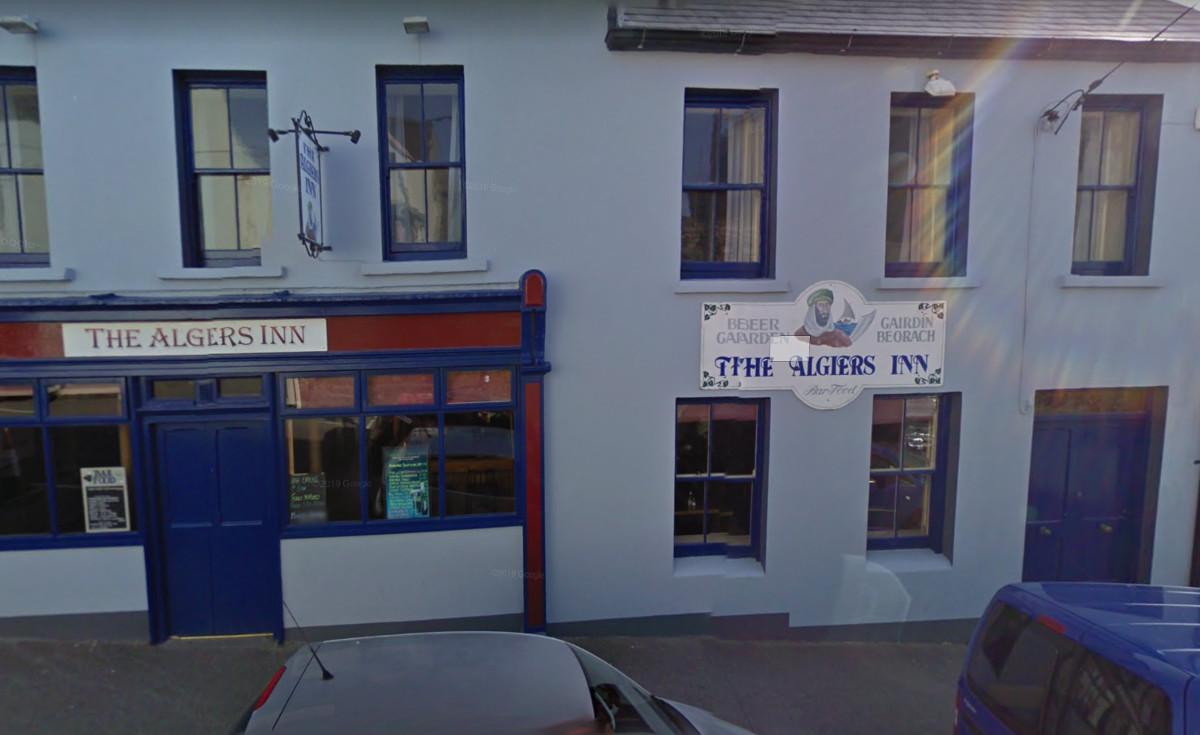 County Cork's Algiers Inn, from listener Ken Murphy.
Listener mail:
Barry Roche, "Pirate Raid That Stunned Nation," Sun, Jan. 10, 2003, 8.
Wikipedia, "Alaska Purchase" (accessed Nov. 22, 2019).
Jesse Greenspan, "Why the Purchase of Alaska Was Far From 'Folly,'" History.com, March 30, 2017.
"Purchase of Alaska, 1867," Office of the Historian, U.S. Department of State (accessed Nov. 22, 2019).
"History of the Bureau of Diplomatic Security of the United States Department of State," U.S. Department of State, October 2011 (page xxiii).
Ralph E. Weber, "Seward's Other Folly: America's First Encrypted Cable," Studies in Intelligence 36 (1992), 105-109.
This week's lateral thinking puzzle was contributed by listener Jesse Schlaud.
You can listen using the player above, download this episode directly, or subscribe on Google Podcasts, on Apple Podcasts, or via the RSS feed at https://futilitycloset.libsyn.com/rss.
Please consider becoming a patron of Futility Closet -- you can choose the amount you want to pledge, and we've set up some rewards to help thank you for your support. You can also make a one-time donation on the Support Us page of the Futility Closet website.
Many thanks to Doug Ross for the music in this episode.
If you have any questions or comments you can reach us at podcast@futilitycloset.com. Thanks for listening!