Dec 7, 2020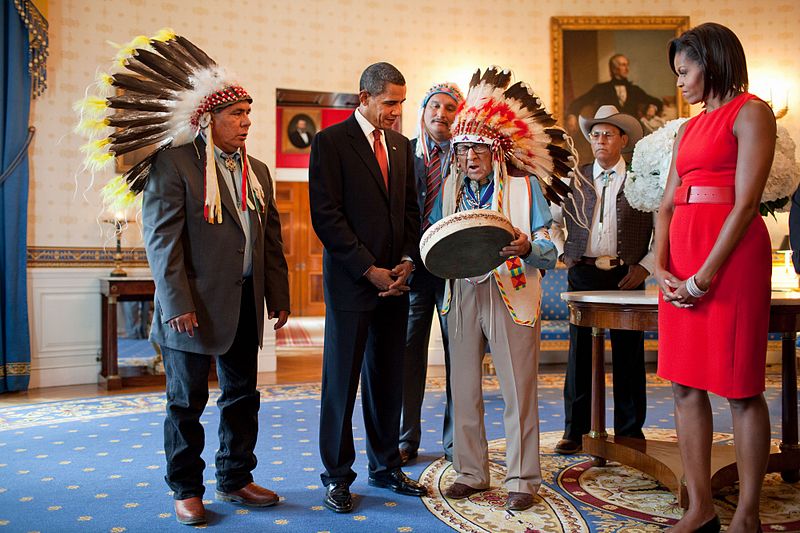 Joseph Medicine Crow was raised on a Montana reservation in the warrior tradition of his Crow forefathers. But during World War II he found himself applying those lessons in very different circumstances. In this week's episode of the Futility Closet podcast, we'll describe Joseph's exploits in the war and how they helped to shape his future.
We'll also consider how to distinguish identical twins and puzzle over a physicist's beer.
Intro:
Two opposing bullets struck one another during the siege of Petersburg.
Which full house is likeliest to win?
Sources for our feature on Joseph Medicine Crow:
Joseph Medicine Crow and Herman J. Viola, Counting Coup: Becoming a Crow Chief on the Reservation and Beyond, 2006.
Charles A. Eastman, Living in Two Worlds: The American Indian Experience Illustrated, 2010.
Rick Graetz and Susie Graetz, Crow Country: Montana's Crow Tribe of Indians, 2000.
Joseph Medicine Crow, From the Heart of the Crow Country: The Crow Indians' Own Stories, 2000.
Phillip Thomas Tucker, Death at the Little Bighorn: A New Look at Custer, His Tactics, and the Tragic Decisions Made at the Last Stand, 2017.
Cindy Ott, "Crossing Cultural Fences: The Intersecting Material World of American Indians and Euro-Americans," Western Historical Quarterly 39:4 (Winter 2008), 491-499.
James Welch, "Killing Custer: An Excerpt," Montana: The Magazine of Western History 44:4 (Autumn 1994), 16-27.
"See You Later, Joe Medicine Crow," Wild West 29:2 (August 2016), 13.
"War Songs of the Plains: Joseph Medicine Crow," Economist 419:8985 (April 16, 2016), 82.
Nina Sanders, "Remembering Dr. Joe Medicine Crow," Smithsonian, April 6, 2016.
Mardi Mileham, "Honoring a Cultural Treasure," Linfield Magazine 6:2 (Fall 2009), 6-11.
"Roundup," Wild West 21:2 (August 2008), 9.
Bradley Shreve, "Serving Those Who Served," Tribal College Journal 29:2 (Winter 2017) 10-11.
Brenda J. Child and Karissa E. White, "'I've Done My Share': Ojibwe People and World War II," Minnesota History 61:5 (Spring 2009), 196-207.
Emily Langer, "Native American Icon Was 'Warrior and Living Legend,'" Montreal Gazette, April 13, 2016, B.14.
"Joe Medicine Crow: Indian War Chief Decorated for Bravery Who Regaled Custer's 'Last Stand,'" Sunday Independent, April 10, 2016, 29.
"Joe Medicine Crow: War Chief Decorated for Bravery Who Told of Custer's 'Last Stand' From the Perspective of the Natives," Daily Telegraph, April 6, 2016, 27.
Mike McPhate, "Joseph Medicine Crow, Tribal War Chief and Historian, Dies at 102," New York Times, April 4, 2016.
Sarah Kaplan, "Joe Medicine Crow, a War Chief, Historian and the Last Link to the Battle of Little Big Horn, Dies at 102," Washington Post, April 4, 2016.
Alex Johnson, "Revered Indian Leader Joe Medicine Crow, Last Crow War Chief, Dies at 102," NBC News, April 4, 2016.
"Native American Chief Joe Medicine Crow Dies Aged 102," BBC News, April 3, 2016.
Matthew Brown, "Crow Tribe Elder, Historian Joe Medicine Crow Dead at 102," Associated Press, April 3, 2016.
Mike Ferguson and Jordon Niedermeier, "Joe Medicine Crow Dies in Billings on Sunday Morning," Billings [Mont.] Gazette, April 3, 2016.
Jack McNeel, "Joe Medicine Crow, War Chief," Indian Country Today, Sept. 24, 2008, 21.
"Dr. Joseph Medicine Crow to Receive the French Legion of Honor Award and the Bronze Star," Custer Battlefield Museum, May 21, 2008.
Robin A. Ladue, "The Last War Chief," Tribal Business Journal (accessed Nov. 22, 2020).
"Smithsonian Curator Remembers Plains Indian War Chief Joe Medicine Crow," All Things Considered, National Public Radio, April 4, 2016.
Jurek Martin, "Joe Medicine Crow, Warrior and Historian, 1913-2016," FT.com, April 8, 2016.
"President Obama Names Medal of Freedom Recipients," White House, July 30, 2009.
Herman Viola, "High Bird: Eulogy for Joe Medicine Crow (Crow), 1914-2016," National Museum of the American Indian, April 21, 2016.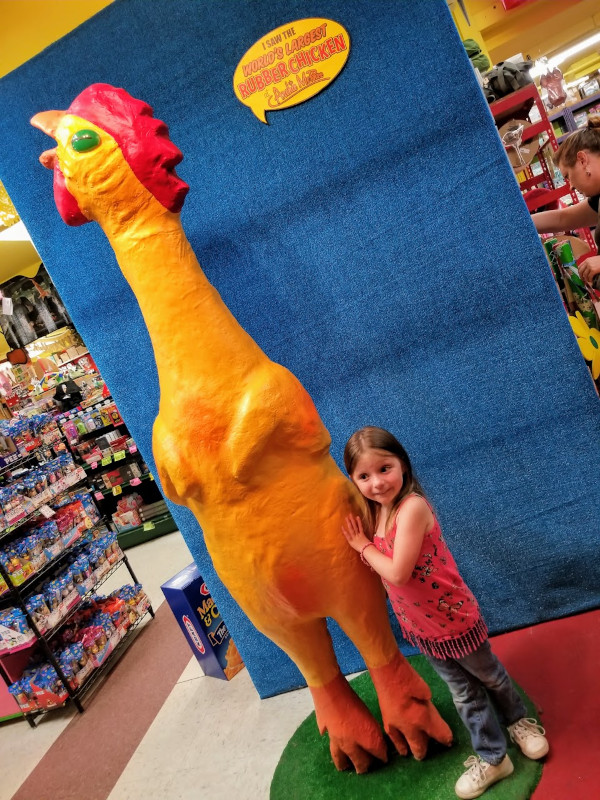 Tim Ellis' daughter and the world's largest rubber chicken.
Listener mail:
Kevin W. Bowyer and Patrick J. Flynn, "Biometric Identification of Identical Twins: A Survey," IEEE Eighth International Conference on Biometrics Theory, Applications and Systems, 2016.
Sandee LaMotte, "The Other 'Fingerprints' You Don't Know About," CNN, Dec. 4, 2015.
Cailin O'Connor, "Life Is Random," Slate, Sept. 12, 2014.
Thomas G. Kaye and Mark Meltzer, "Diatoms Constrain Forensic Burial Timelines: Case Study With DB Cooper Money," Scientific Reports 10:1 (Aug. 3, 2020), 1-9.
This week's lateral thinking puzzle was contributed by listener Carsten Hamann, who sent these corroborating links (warning -- these spoil the puzzle).
You can listen using the player above, download this episode directly, or subscribe on Google Podcasts, on Apple Podcasts, or via the RSS feed at https://futilitycloset.libsyn.com/rss.
Please consider becoming a patron of Futility Closet -- you can choose the amount you want to pledge, and we've set up some rewards to help thank you for your support. You can also make a one-time donation on the Support Us page of the Futility Closet website.
Many thanks to Doug Ross for the music in this episode.
If you have any questions or comments you can reach us at podcast@futilitycloset.com. Thanks for listening!