Jan 4, 2021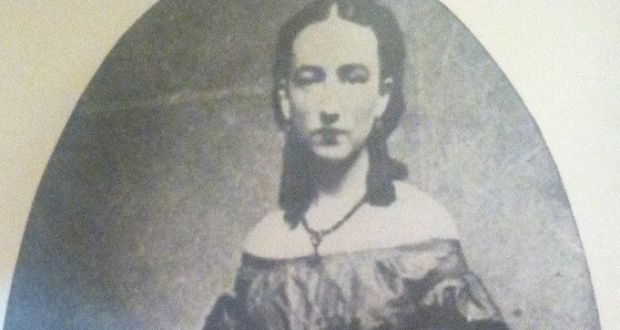 In 1931, a 93-year-old widow was discovered to be hoarding great wealth in New York's Herald Square Hotel. Her death touched off an inquiry that revealed a glittering past -- and a great secret. In this week's episode of the Futility Closet podcast, we'll tell the story of Ida Wood, which has been called "one of the most sensational inheritance cases in American history."
We'll also revisit the Candy Bomber and puzzle over some excessive travel.
Intro:
Lyndon Johnson's family shared initials.
In 1915, Arthur Guiterman sparred with Arthur Conan Doyle over Sherlock Holmes' antecedents.
Sources for our feature on Ida Wood:
Joseph A. Cox, The Recluse of Herald Square: The Mystery of Ida E. Wood, 1964.
Robert H. Sitkoff and Jesse Dukeminier, Wills, Trusts, and Estates, 10th edition, 2017.
Renee M. Winters, The Hoarding Impulse: Suffocation of the Soul, 2015.
John V. Orth, "'The Laughing Heir': What's So Funny?", Real Property, Trust and Estate Law Journal 48:2 (Fall 2013), 321-326.
St. Clair McKelway, "Annals of Law: The Rich Recluse of Herald Square," New Yorker, Oct. 24, 1953.
Karen Abbott, "Everything Was Fake but Her Wealth," smithsonianmag.com, Jan. 23, 2013.
Phil Gustafson, "Who'll Pick up the Pieces?", Nation's Business 38:3 (March 1950), 56.
LJ Charleston, "The Story of the Rich New York Socialite Who Hid in a Hotel Room for 24 Years," news.com.au, July 29, 2019.
Frank McNally, "Fascinating Ida," Irish Times, Oct. 17, 2019.
"Hibernian Chronicle: The Mayfield Mystery Solved," Irish Echo, Feb. 17, 2011.
Joseph A. Cox, "She Hid Her Wealth -- And a Strange Past," Australian Women's Weekly, July 6, 1966, 28.
Peter Lyon, "Mrs. Wood's Rubbish Pile," New York Times, Oct. 4, 1964.
"Finds Heirs, Gets $30,000," New York Times, July 2, 1941.
"Meets Ida Wood 'Heirs'," New York Times, March 6, 1938.
"Ida Wood Estate Hearing Dec. 20," New York Times, Nov. 18, 1937.
"Fortune Fight Bares Name Hoax," Associated Press, Sept. 16, 1937.
"406 Claimants Out as Ida Wood Heirs," New York Times, Sept. 1, 1937.
"She Carried a Fortune Around Her Waist," St. Louis Post-Dispatch, Jan. 5, 1936, 59.
"$92,293 Estate Left by Mrs. F.E. Whistler," New York Times, Dec. 14, 1932.
"Reports Locating Ida Wood's Heirs," Associated Press, Dec. 7, 1932.
"Mrs. Ida Wood Dies at 93 of Pneumonia," New York Times, March 13, 1932.
"Recluse to Seek 'Rest of Money,'" [Washington D.C.] Evening Star, Oct. 14, 1931.
"Old Lady's Kin Vie at Law for Her Fortune," Associated Press, Oct. 13, 1931.
"Benjamin Wood Dead," New-York Tribune, Feb. 22, 1900.
Listener mail:
Cathy Free, "World War II-Era 'Candy Bomber' Turns 100. Those Who Caught His Candy -- Now in Their 80s -- Say Thanks," Washington Post, Oct. 13, 2020.
Lee Benson, "As Utah's Candy Bomber Turns 100, His Sweet Story Remains Timeless," Deseret News, Oct 4, 2020.
"Gov. Gary Herbert Declares October 10th as Gail S. Halvorsen Recognition Day," Utah Department of Veterans and Military Affairs, Oct. 10, 2020.
"Safe-T-Pull™ Pro -- Muddy Sugar Beet Harvest," (video), Safe-T-Pull, Jan. 21, 2014.
"Will cold temperatures damage my refrigerator," Garage Journal, March 2, 2012.
"What to Wear in the Winter Conditions," Hôtel de Glace (accessed Dec. 25, 2020).
This week's lateral thinking puzzle was devised by Greg. Here's a corroborating link (warning -- this spoils the puzzle).
You can listen using the player above, download this episode directly, or subscribe on Google Podcasts, on Apple Podcasts, or via the RSS feed at https://futilitycloset.libsyn.com/rss.
Please consider becoming a patron of Futility Closet -- you can choose the amount you want to pledge, and we've set up some rewards to help thank you for your support. You can also make a one-time donation on the Support Us page of the Futility Closet website.
Many thanks to Doug Ross for the music in this episode.
If you have any questions or comments you can reach us at podcast@futilitycloset.com. Thanks for listening!