Jan 18, 2021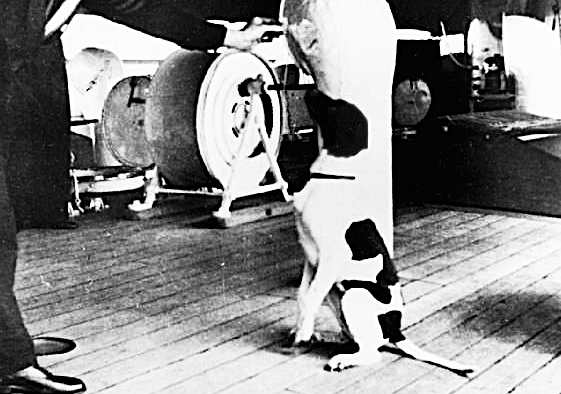 In 1944, British captives of the Japanese in Sumatra drew morale from an unlikely source: a purebred English pointer who cheered the men, challenged the guards, and served as a model of patient fortitude. In this week's episode of the Futility Closet podcast we'll tell the story of Judy, the canine POW of World War II.
We'll also consider the frequency of different birthdays and puzzle over a little sun.
Intro:
Sherlock Holmes wrote 20 monographs.
In 1863, Charles Dickens' hall clock stopped sounding.
Sources for our feature on Judy:
Robert Weintraub, No Better Friend: One Man, One Dog, and Their Incredible Story of Courage and Survival in World War II, 2016.
S.L. Hoffman, "Judy: The Unforgettable Story of the Dog Who Went to War and Became a True Hero," Military History 32:1 (May 2015), 72-72.
Rebecca Frankel, "Dogs at War: Judy, Canine Prisoner of War," National Geographic, May 18, 2014.
Robert Weintraub, "The True Story of Judy, the Dog Who Inspired Her Fellow Prisoners of War to Survive," Irish Times, June 2, 2015.
Jane Dalton, "Judy, the Life-Saving PoW Who Beat the Japanese," Sunday Telegraph, May 31, 2015.
"Heroine Dog's Medal Goes on Display," [Cardiff] Western Mail, Aug. 26, 2006.
"Medal Awarded to Dog Prisoner of War Goes on Public Display," Yorkshire Post, Aug. 23, 2006.
Amber Turnau, "The Incredible Tale of Frank Williams," Burnaby [B.C.] Now, March 19, 2003.
Nicholas Read, "Prison Camp Heroine Judy Was History's Only Bow-Wow PoW," Vancouver Sun, March 12, 2003.
"London Salutes Animal Veterans," Charlotte Observer, May 28, 1983.
Frank G. Williams, "The Dog That Went to War," Vancouver Sun, April 6, 1974.
"Judy, Dog VC, Dies," [Montreal] Gazette, March 23, 1950.
"Judy, British War Dog, Dies; to Get Memorial," [Wilmington, Del.] Morning News, March 21, 1950.
"The Tale of a V.C. Dog," [Adelaide] Chronicle, Jan. 30, 1947.
"Judy to Receive Dogs' V.C.," The Age, May 2, 1946.
"Judy: The Dog Who Became a Prisoner of War," gov.uk, July 24, 2015.
"Prisoner of War Dog Judy -- PDSA Dickin Medal and Collar to Be Presented to the Imperial War Museum," People's Dispensary for Sick Animals, Aug. 21, 2006.
"PDSA Dickin Medal Stories: Judy," PDSA Schools (accessed Jan. 3, 2021).
Listener mail: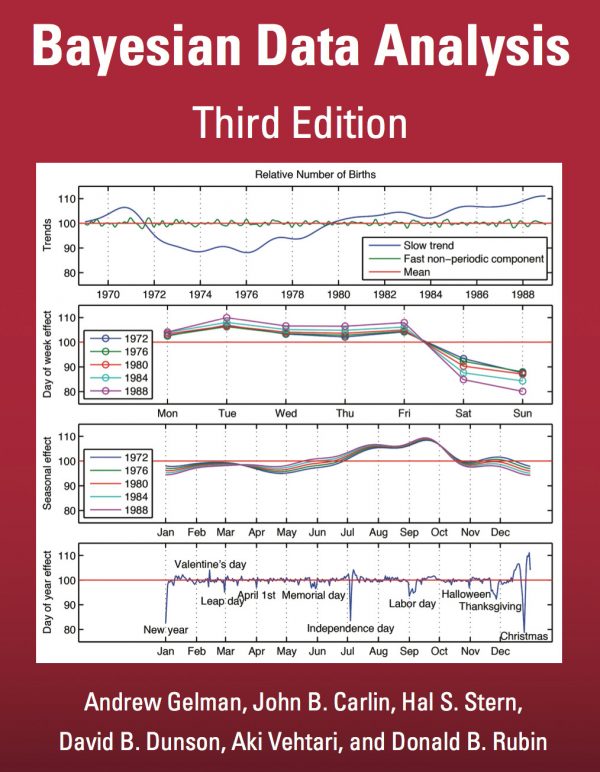 Andrew Gelman et al., "Bayesian Data Analysis (Third Edition)," 1995-2020.
"Keynote: Andrew Gelman - Data Science Workflow" (video), Dec. 21, 2017.
Becca R. Levy, Pil H. Chung, and Martin D. Slade, "Influence of Valentine's Day and Halloween on Birth Timing," Social Science & Medicine 73:8 (2011), 1246-1248.
"Tony Meléndez," Wikipedia (accessed Dec. 24, 2020).
"Thalidomide," Wikipedia (accessed Jan. 9, 2020).
Neil Vargesson, "Thalidomide-Induced Teratogenesis: History and Mechanisms," Birth Defects Research Part C: Embryo Today: Reviews 105:2 (2015), 140-156.
"Biography," tonymelendez.com (accessed Jan. 10, 2021).
"Tony Melendez Sings for Pope John Paul II - 1987" (video), Heart of the Nation, Sept. 27, 2016.
This week's lateral thinking puzzle was contributed by listener Lucie. Here's a corroborating link (warning -- this spoils the puzzle).
You can listen using the player above, download this episode directly, or subscribe on Google Podcasts, on Apple Podcasts, or via the RSS feed at https://futilitycloset.libsyn.com/rss.
Please consider becoming a patron of Futility Closet -- you can choose the amount you want to pledge, and we've set up some rewards to help thank you for your support. You can also make a one-time donation on the Support Us page of the Futility Closet website.
Many thanks to Doug Ross for the music in this episode.
If you have any questions or comments you can reach us at podcast@futilitycloset.com. Thanks for listening!