Jun 28, 2021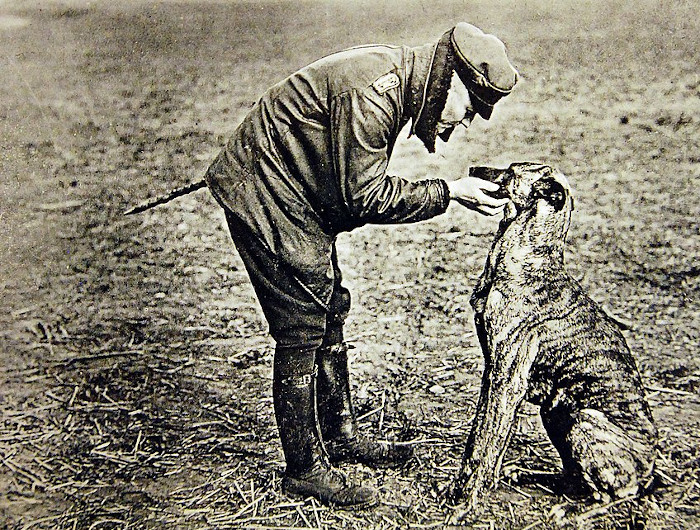 In 1918, German flying ace Manfred von Richthofen chased an inexperienced Canadian pilot out of a dogfight and up the Somme valley. It would be the last chase of his life. In this week's episode of the Futility Closet podcast we'll describe the last moments of the Red Baron and the enduring controversy over who ended his career.
We'll also consider some unwanted name changes and puzzle over an embarrassing Oscar speech.
Intro:
In the early 1970s, AI researcher James Meehan tried to teach a computer to retell Aesop's fables.
In 1983, Jacob Henderson appealed a burglary conviction on the ground that the indictment was illiterate.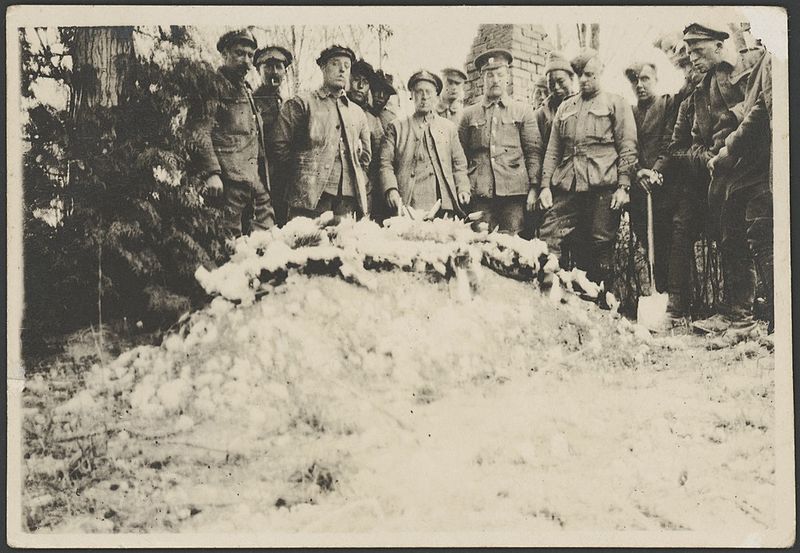 Sources for our feature on the death of Manfred von Richthofen:
Norman Franks and Alan Bennett, The Red Baron's Last Flight: A Mystery Investigated, 1998.
Dale M. Titler, The Day the Red Baron Died, 1990.
P.J. Carisella and James W. Ryan, Who Killed the Red Baron?, 1969.
Dan Hampton, Lords of the Sky: Fighter Pilots and Air Combat, From the Red Baron to the F-16, 2014.
Nicolas Wright, The Red Baron, 1977.
Floyd Phillips Gibbons, The Red Knight of Germany: The Story of Baron von Richthofen, Germany's Great War Bird, 1959.
Bob Gordon, "The Fearless Canadian Flier Who Led the Red Baron to His Death," Aviation History 31:2 (November 2020).
O'Brien Browne, "Deadly Duo," Aviation History 24:1 (September 2013), 44-49.
O'Brien Browne, "Shooting Down a Legend," MHQ: The Quarterly Journal of Military History 23:2 (Winter 2011), 66.
James S. Corum, "The Other Richthofen," World War II 23:3 (August/September 2008) 28-37.
Jonathan M. Young, "Against DNIF: Examining von Richthofen's Fate," Air Power History 53:4 (Winter 2006), 20-27.
A.D. Harvey, "Why Was the Red Baron's Fokker Painted Red? Decoding the Way Aeroplanes Were Painted in the First World War," War in History 8:3 (July 2001), 323-340.
Henning Allmers, "Manfred Freiherr von Richthofen's Medical Record -- Was the 'Red Baron' Fit to Fly?" Lancet 354:9177 (Aug. 7, 1999), 502-504.
M. Geoffrey Miller, "The Death of Manfred von Richthofen: Who Fired the Fatal Shot?" Sabretache: The Journal and Proceedings of the Military History Society of Australia 39:2 (June 1998), 16-29.
Carl Dienstbach, "Fighting in a Three-Decker Airplane," Popular Science Monthly 93:3 (September 1918), 386-387.
Laurence La Tourette Driggs, "Aces Among Aces," National Geographic 33:6 (June 1918), 568-580.
Tom Gilling, "Who Shot Down Manfred von Richthofen, Germany's Fearsome 'Red Baron'?" The Australian, March 30, 2021.
Catherine and Michael Greenham, "How the Red Baron Met His Fate," [Durban] Mercury, April 30, 2018.
"Lord Ashcroft: Why We Should Salute the Red Baron, the German Flying Ace Who Killed 73 British Servicemen," Telegraph, April 22, 2018.
Todd Leopold, "Who Really Killed the Red Baron? Account Offers New Wrinkle," CNN, Oct. 19, 2015.
Chris Must, "Who Killed the Red Baron?" Smiths Falls [Ont.] EMC, April 9, 2009.
Brian Bergman, "Wings of a Hero," Maclean's 118:7 (Feb. 14, 2005), 37.
Randy Boswell, "Red Baron Was a 'Sitting Duck,'" Vancouver Sun, Sept. 21, 2004.
Evan Hadingham, "Who Killed the Red Baron?" NOVA, September 2003.
"Red Baron Kill Questioned," [Sarnia, Ont.] Observer, Feb. 5, 2003.
"Capt. Richthofen Killed: On This Day, 23 April 1918," Times, April 23, 1996.
Donald Jones, "Did He or Didn't He Kill the Red Baron," Toronto Star, Dec. 1, 1990.
Kathryn Watterson, "War Ace Still Bears Witness to History," New York Times, Oct. 9, 1988.
William E. Burrows, "Here He Is in His Fokker Triplane -- The Red Baron," New York Times, April 7, 1968.
"Capt. Brown, Flyer, Killed Richthofen," New York Times, March 10, 1944.
"Who Killed Richthofen?" [Brisbane, Qld.] Courier-Mail, Dec. 8, 1937
T.A. Trevethan, "The Killing of Richthofen," Brisbane Courier, Feb. 20, 1930.
A. Roy Brown, "My Fight With Richthofen," Minneapolis Sunday Tribune, June 3, 1928.
Floyd Gibbons, "The Red Knight of Germany," [Washington D.C.] Evening Star, June 13, 1927.
"Says Canadians Shot Richthofen in Lines," New York Times, Nov. 29, 1925.
Harold Callender, "Knightly Foemen Honored in War," New York Times, Nov. 29, 1925.
"Richthofen's Fate," [Adelaide] Register, March 4, 1925.
"Slayer of Von Richthofen," New York Times, June 10, 1918.
"Who Killed Richthofen?" [Sydney] Daily Telegraph, April 26, 1918.
"Honor Richthofen," New York Times, April 25, 1918.
"Richthofen Died With Bullet in Heart Fighting in the Air," New York Tribune, April 24, 1918.
"Who Killed the Red Baron?" NOVA, June 2, 2013.
Amanda Rebbeck, "Who Killed the Red Baron?" Australian War Memorial, Feb. 6, 2008.
Listener mail:
"Icelandic Name," Wikipedia (accessed June 18, 2021).
"Patronymic," Wikipedia (accessed June 18, 2021).
Andie Sophia Fontaine, "Two Icelandic Sisters Fight to Determine Their Own Surnames," Reykjavik Grapevine, Oct. 14, 2019.
Jon Henley, "Icelandic Girls Can't Be Called Harriet, Government Tells Family," Guardian, June 26, 2014.
"Harriet Finally Gets Her Passport," Iceland Monitor, Aug. 28, 2015.
"Dweezil Zappa," Wikipedia (accessed June 18, 2021).
This week's lateral thinking puzzle was contributed by listener Kelly Schoettlin, who sent this corroborating link (warning -- this spoils the puzzle).
You can listen using the player above, download this episode directly, or subscribe on Google Podcasts, on Apple Podcasts, or via the RSS feed at https://futilitycloset.libsyn.com/rss.
Please consider becoming a patron of Futility Closet -- you can choose the amount you want to pledge, and we've set up some rewards to help thank you for your support. You can also make a one-time donation on the Support Us page of the Futility Closet website.
Many thanks to Doug Ross for the music in this episode.
If you have any questions or comments you can reach us at podcast@futilitycloset.com. Thanks for listening!