Apr 20, 2015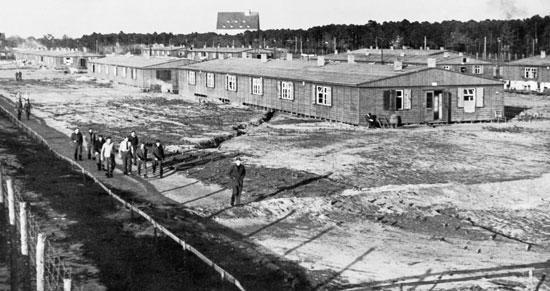 In 1943 three men came up with an ingenious plan to escape from the seemingly escape-proof Stalag Luft III prison camp in Germany. In this episode of the Futility Closet podcast we'll learn about their clever deception, which made them briefly famous around the world.
We'll also hear about the chaotic annual tradition of Moving Day in several North American cities and puzzle over how a severely injured hiker beats his wife back to their RV.
Sources for our feature on the escape from Stalag Luft III:
Eric Williams, The Wooden Horse, 1949.
The Wooden Horse, British Lion Film Corporation, 1950.
Oliver Philpot, Stolen Journey, 1952.
Here's the movie:
<iframe width="480" height="360" src="https://www.youtube.com/embed/IEAy7kd0OlM?rel=0" frameborder="0" allowfullscreen></iframe>
It became the third most popular film at the British box office in 1950. The book's success led Williams to write The Tunnel, a prequel that described his and Michael Codner's earlier escape from the Oflag XXI-B camp in Poland.
Sources for listener mail:
Ian Austen, "When a City Is on the Move, With Mattresses and Dishwashers in Tow," New York Times, July 1, 2013.
Localwiki, Davis, Calif., "Moving Day" (accessed April 16, 2015).
Samara Kalk Derby, "Happy Holiday or Horror Story? Moving Day Hits UW," Wisconsin State Journal, Aug. 15, 2011.
City of Madison Streets & Recycling, "August Moving Days" (accessed April 16, 2015).
This week's lateral thinking puzzle was contributed by listener David White and his daughter Katherine.
This episode is sponsored by our patrons and by The Great Courses -- go to http://www.thegreatcourses.com/closet to order from eight of their best-selling courses at up to 80 percent off the original price.
You can listen using the player above, download this episode directly, or subscribe on iTunes or via the RSS feed at http://feedpress.me/futilitycloset.
Please consider becoming a patron of Futility Closet -- on our Patreon page you can pledge any amount per episode, and all contributions are greatly appreciated. You can change or cancel your pledge at any time, and we've set up some rewards to help thank you for your support.
You can also make a one-time donation via the Donate button in the sidebar of the Futility Closet website.
Many thanks to Doug Ross for the music in this episode.
If you have any questions or comments you can reach us at podcast@futilitycloset.com. And you can finally follow us on Facebook and Twitter. Thanks for listening!