Nov 30, 2015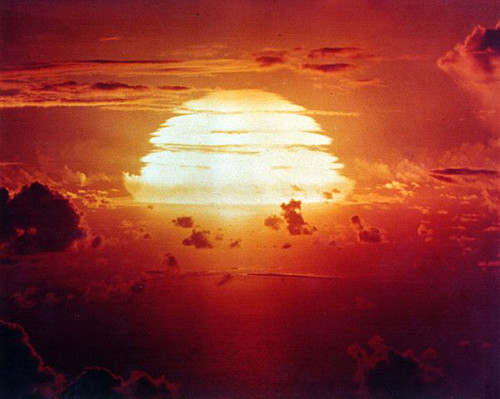 In 1983, Soviet satellites reported that the United States had launched a nuclear missile toward Moscow, and one officer had only minutes to decide whether to initiate a counterstrike. In today's show we'll learn about some nuclear near misses from the Cold War that came to light only decades after they occurred.
We'll also hear listeners' input about crescent moons and newcomers to India, and puzzle over the fatal consequences of a man's departure from his job.
Sources for our feature on Stanislav Petrov and Vasili Arkhipov:
Pavel Aksenov, "Stanislav Petrov: The Man Who May Have Saved the World," BBC, Sept. 26, 2013.
Lynn Berry, "Russian Who 'Saved the World' Recalls His Decision as 50/50," Associated Press, Sept. 17, 2015.
"Soviet Officer Honored for Averting Nuclear War," Toledo Blade, May 22, 2004.
Mark McDonald, "Cold War, Cool Head," Milwaukee Journal Sentinel, Dec. 26, 2004.
Ben Hoyle, "The Russian Who Saved the World," Southland Times, May 22, 2015, 7.
Glen Pedersen, "Stanislav Petrov, World Hero," Fellowship, July/August 2005, 9.
"JFK Tried to Drive Wedge Between Cubans, Soviets," Toledo Blade, Oct. 13, 2002.
"Papers: Annihilation Narrowly Averted," Lawrence [Kan.] Journal-World, Oct. 12, 2002.
"Revealed: Soviet Sub Almost Attacked in '62," Peace Magazine, January-March 2003, 31.
Listener mail:
The Museum of London's exhibition The Crime Museum Uncovered runs through April 10, 2016.
Wordnik defines griffinism as "In India and the East, the state or character of a griffin or new-comer."
This week's lateral thinking puzzle was contributed by listener Andrew H., who sent these corroborating links (warning -- these spoil the puzzle).
You can listen using the player above, download this episode directly, or subscribe on iTunes or via the RSS feed at http://feedpress.me/futilitycloset.
Please consider becoming a patron of Futility Closet -- on our Patreon page you can pledge any amount per episode, and all contributions are greatly appreciated. You can change or cancel your pledge at any time, and we've set up some rewards to help thank you for your support.
You can also make a one-time donation via the Donate button in the sidebar of the Futility Closet website.
Many thanks to Doug Ross for the music in this episode.
If you have any questions or comments you can reach us at podcast@futilitycloset.com. Thanks for listening!