Jun 27, 2016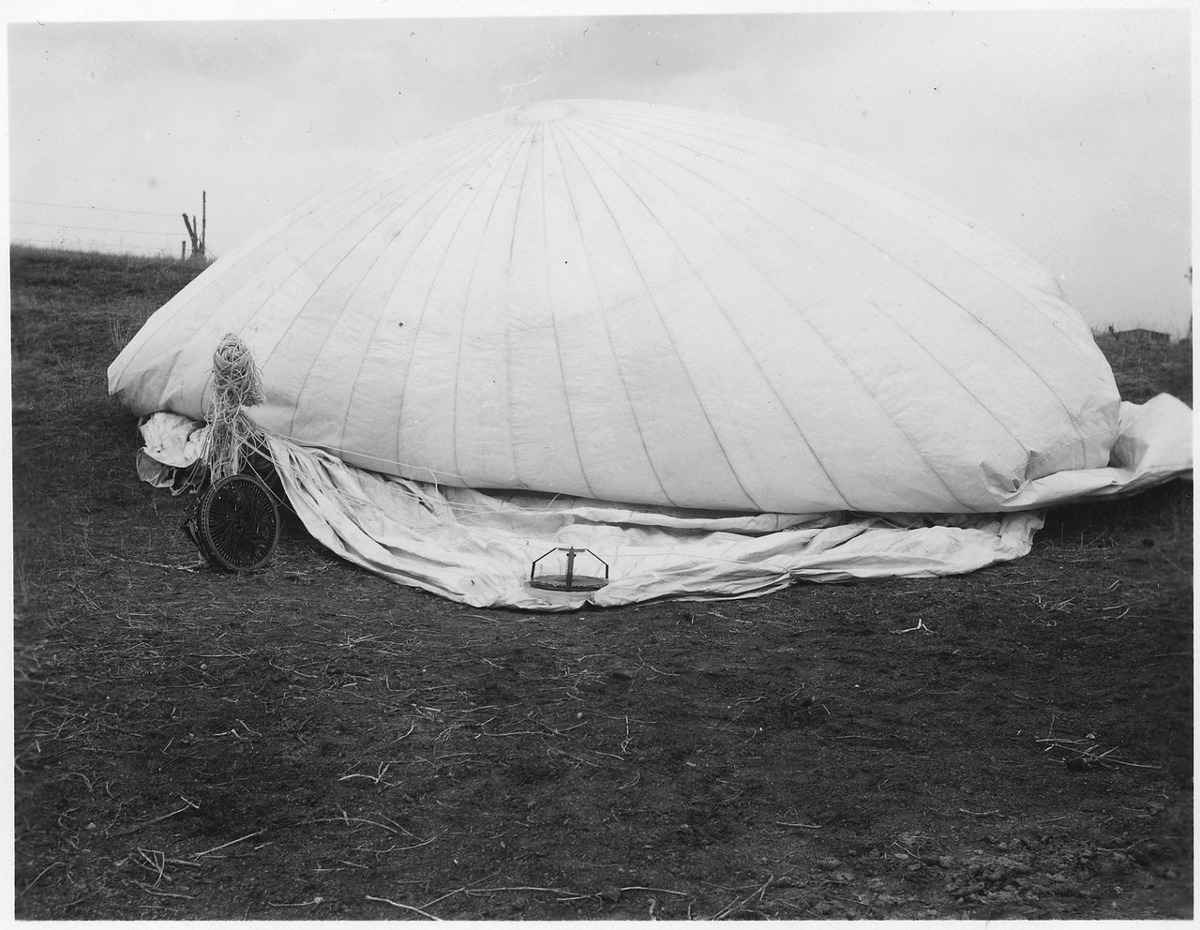 Toward the end of World War II, Japan launched a strange new attack on the United States: thousands of paper balloons that would sail 5,000 miles to drop bombs on the American mainland. In this week's episode of the Futility Closet podcast, we'll tell the curious story of the Japanese fire balloons, the world's first intercontinental weapon.
We'll also discuss how to tell time by cannon and puzzle over how to find a lost tortoise.
Sources for our feature on Japanese fire balloons:
Ross Coen, Fu-Go, 2014.
James M. Powles, "Silent Destruction: Japanese Balloon Bombs," World War II 17:6 (February 2003), 64.
Edwin L. Pierce and R C. Mikesh, "Japan's Balloon Bombers," Naval History 6:1 (Spring 1992), 53.
Lisa Murphy, "One Small Moment," American History 30:2 (June 1995), 66.
Larry Tanglen, "Terror Floated Over Montana: Japanese World War II Balloon Bombs, 1944-1945," Montana: The Magazine of Western History 52:4 (Winter 2002), 76-79.
Henry Stevenson, "Balloon Bombs: Japan to North America," B.C. Historical News 28:3 (Summer 1995), 22-23.
Associated Press, "Japanese Balloon Bombs Launched in Homeland," May 30, 1945.
Associated Press, "Japanese Launch Balloon Bombs Against United States From Their Home Islands," May 30, 1945.
Associated Press, "Balloon Bombs Fall One by One for Miles Over West Coast Area," May 30, 1945.
Russell Brines, "Japs Gave Up Balloon Bomb System After Launching 9,000 of Them," Associated Press, Oct. 2, 1945.
"Enemy Balloons Are Still Found," Spokane Daily Chronicle, Feb. 5, 1946.
Hal Schindler, "Utah Was Spared Damage By Japan's Floating Weapons," Salt Lake Tribune, May 5, 1995.
Listener mail:
Wikipedia, "Time Ball" (accessed June 16, 2016).
Wikipedia, "Nelson Monument, Edinburgh" (accessed June 16, 2016).
"One O'Clock Gun," Edinburgh Castle, Historic Environment Scotland.
"Places to Visit in Scotland - One O'Clock Gun, Edinburgh Castle," Rampant Scotland.
"Tributes to Castle's Tam the Gun," BBC News, Nov. 17, 2005.
Sofiane Kennouche, "Edinburgh Castle: A Short History of the One O'Clock Gun," Scotsman, Jan. 27, 2016.
Here's a time gun map of Edinburgh from 1861: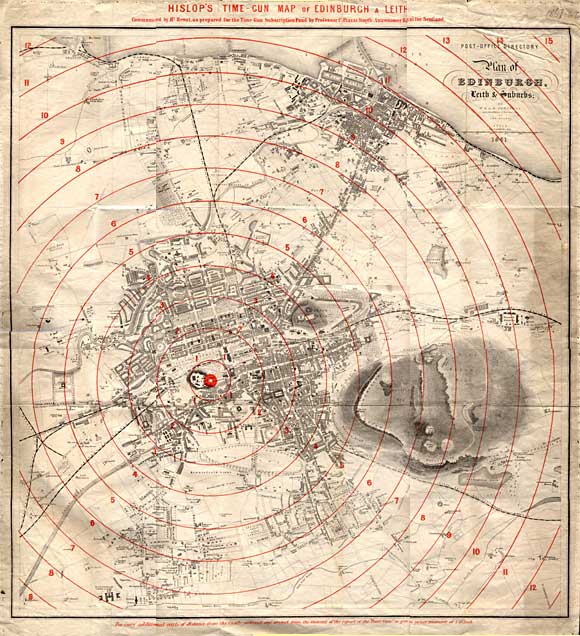 "For every additional circle of distance from the Castle, subtract one second from the instant of the report of the 'Time-Gun' to give the exact moment of 1 o'clock." Additional details are here.
"The Smallest Artillerist," San Francisco Call, June 20, 1895.
This week's lateral thinking puzzle was devised by Sharon Ross. Here are two corroborating links (warning -- these spoil the puzzle).
You can listen using the player above, download this episode directly, or subscribe on iTunes or Google Play Music or via the RSS feed at http://feedpress.me/futilitycloset.
Please consider becoming a patron of Futility Closet -- on our Patreon page you can pledge any amount per episode, and all contributions are greatly appreciated. You can change or cancel your pledge at any time, and we've set up some rewards to help thank you for your support. You can also make a one-time donation on the Support Us page of the Futility Closet website.
Many thanks to Doug Ross for the music in this episode.
If you have any questions or comments you can reach us at podcast@futilitycloset.com. Thanks for listening!