Sep 5, 2016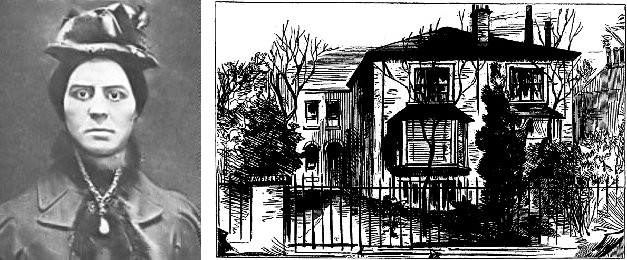 In 1879 a ghastly crime gripped England: A London maid had dismembered her employer and then assumed her identity for two weeks, wearing her clothes and jewelry and selling her belongings. In this week's episode of the Futility Closet podcast we'll describe the murder of Julia Thomas and its surprising modern postscript.
We'll also discover the unlikely origins of a Mary Poppins character and puzzle over a penguin in a canoe.
Intro:
Early airplanes were sometimes attacked by confused eagles.
Alberta, Canada, has been rat-free for 50 years.
Sources for our feature on the murder of Julia Thomas:
Elliott O'Donnell, ed., Trial of Kate Webster, 1925.
Transcript of Kate Webster's trial at the Old Bailey.
"The Richmond Murder," Glasgow Herald, May 29, 1879.
"Kate Webster Hanged," Reading [Pa.] Eagle, July 31, 1879.
Matt Blake, "Attenborough Skull Mystery Finally Solved," Independent, July 5, 2011.
Cigdem Iltan, "The Skull in the Backyard," Maclean's 124:28 (July 25, 2011), 37.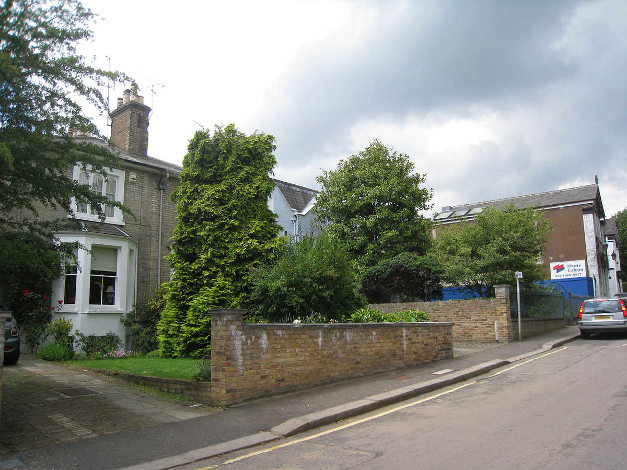 Park Road, Richmond, today. At left is the site of the former Mayfield Cottages, where the murder took place. At center is the home of naturalist Sir David Attenborough. At right is the site of the former Hole in the Wall pub. Thomas' skull was discovered in 2010 at the site of the pub's stables.
Listener mail:
GitHub, "System Bus Radio" (retrieved Sept. 2, 2016).
Catalin Cimpanu, "Emitting Radio Waves From a Computer with No Radio-Transmitting Hardware," Softpedia, March 2, 2016.
A 40-second rendition of the discarded Mary Poppins song "Admiral Boom."
Wikipedia, "Mary Poppins (film)" (retrieved Sept. 2, 2016).
This week's lateral thinking puzzles were contributed by listeners Matt Sargent and Jacob Bandes-Storch.
You can listen using the player above, download this episode directly, or subscribe on iTunes or Google Play Music or via the RSS feed at http://feedpress.me/futilitycloset.
Please consider becoming a patron of Futility Closet -- on our Patreon page you can pledge any amount per episode, and all contributions are greatly appreciated. You can change or cancel your pledge at any time, and we've set up some rewards to help thank you for your support.
You can also make a one-time donation on the Support Us page of the Futility Closet website.
Many thanks to Doug Ross for the music in this episode.
If you have any questions or comments you can reach us at podcast@futilitycloset.com. Thanks for listening!