Jan 30, 2017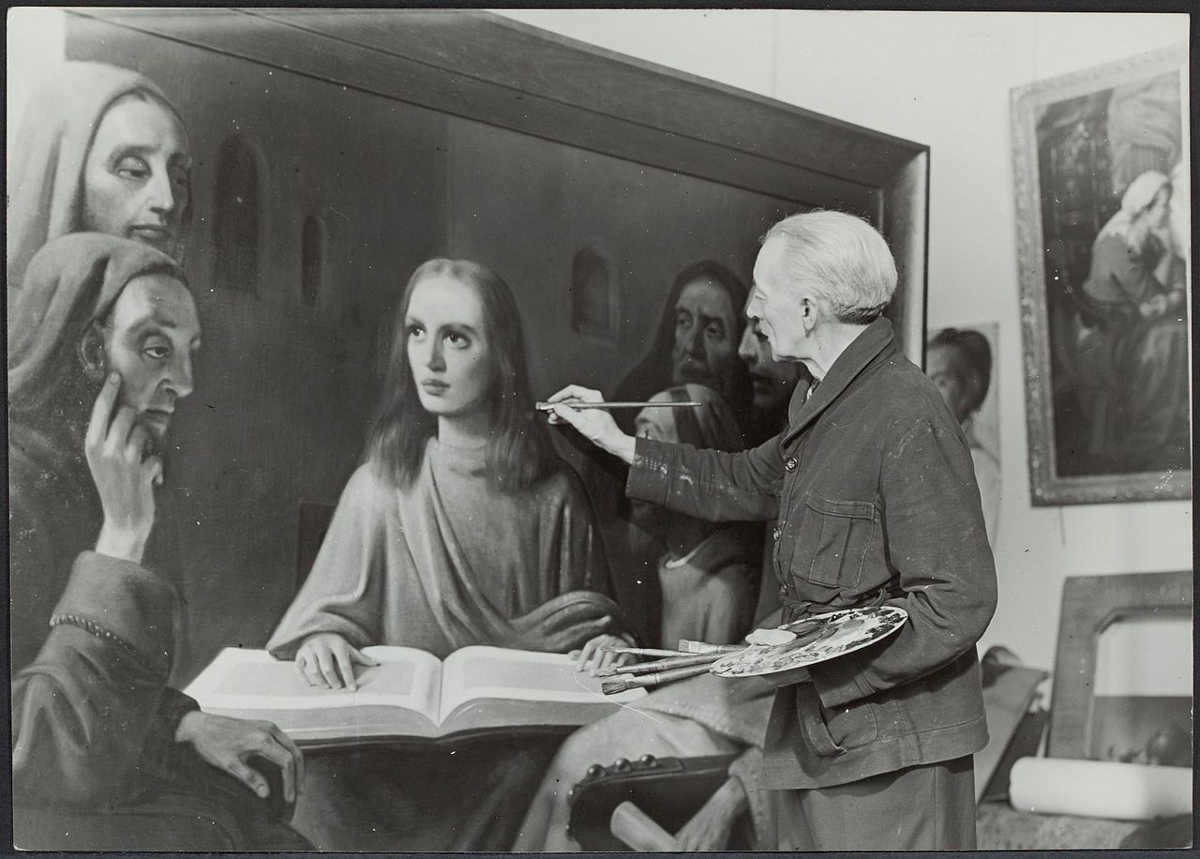 When critics dismissed his paintings, Dutch artist Han van Meegeren decided to seek his revenge on the art world: He devoted himself to forgery and spent six years fabricating a Vermeer masterpiece. In this week's episode of the Futility Closet podcast, we'll recount the career of a master forger and the surprising mistake that eventually brought him down.
We'll also drop in on D.B. Cooper and puzzle over an eyeless fruit burglar.
Intro:
In 1976, the New York Times accidentally dated an issue "March 10, 1075."
In 1987, University of Illinois freshman Mike Hayes financed his education by asking Chicago Tribune readers for a penny apiece.
Sources for our feature on Han van Meegeren:
Edward Dolnick, The Forger's Spell, 2008.
Jonathan Lopez, The Man Who Made Vermeers, 2008.
John Raymond Godley, Van Meegeren: A Case History, 1967.
John Raymond Godley, Master Art Forger: The Story of Han Van Meegeren, 1966.
P.B. Coremans, Van Meegeren's Faked Vermeers and de Hooghs: A Scientific Examination, 1949.
Humphrey Van Loo, "Art Hoax Which Cost the World Millions," Britannia and Eve 33:4 (October 1946).
"The Man Who Paints: Hans Van Meegeren Stands Trial at Amsterdam," Sphere 191:2493 (Nov. 15, 1947).
"The Strange Story of the Forged Vermeers," Sphere 184:2400 (Jan. 19, 1946).
Serena Davies, "The Forger Who Fooled the World," Telegraph, Aug. 5, 2006.
"Han van Meegeren," Fake or Fortune?, BBC One.
Peter Schjeldahl, "Dutch Master," New Yorker, Oct. 27, 2008.
Listener mail:
Chris Ingalls, "Scientists Say They May Have New Evidence in D.B. Cooper Case," USA Today, Jan. 16, 2017.
Erik Lacitis, "Does That Evidence Truly Tie D.B. Cooper to Boeing? Plot Thickens," Seattle Times, Jan. 20, 2017.
Wikipedia, "Avoidance Speech" (accessed Jan. 27, 2017).
Bryant Rousseau, "Talking to In-laws Can Be Hard. In Some Languages, It's Impossible," New York Times, Jan. 9, 2017.
Danny Lewis, "Austrian Town Seeks Professional Hermit," Smithsonian, Jan. 17, 2017.
This week's lateral thinking puzzle was contributed by listener Ned Harkness. The "Lincolnshire Household Riddle" appears in Notes and Queries, Nov. 2, 1872.
You can listen using the player above, download this episode directly, or subscribe on iTunes or Google Play Music or via the RSS feed at http://feedpress.me/futilitycloset.
Please consider becoming a patron of Futility Closet -- on our Patreon page you can pledge any amount per episode, and we've set up some rewards to help thank you for your support.
You can also make a one-time donation on the Support Us page of the Futility Closet website.
Many thanks to Doug Ross for the music in this episode.
If you have any questions or comments you can reach us at podcast@futilitycloset.com. Thanks for listening!