Nov 13, 2017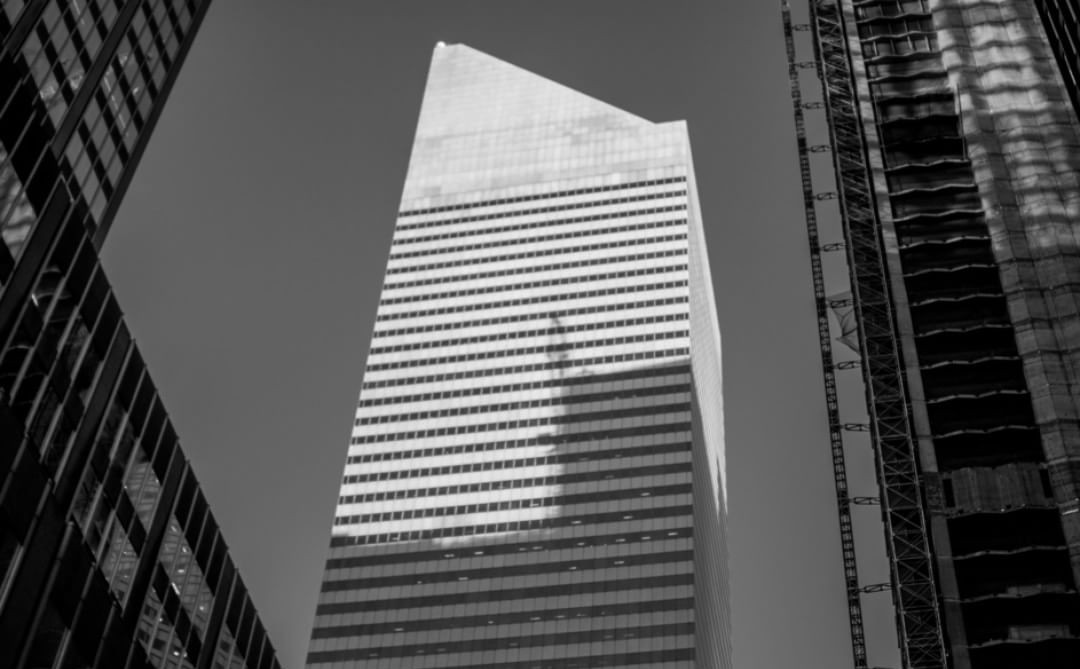 New York's Citicorp Tower was an architectural sensation when it opened in 1977. But then engineer William LeMessurier realized that its unique design left it dangerously vulnerable to high winds. In this week's episode of the Futility Closet podcast we'll describe the drama that followed as a small group of decision makers tried to ward off a catastrophe in midtown Manhattan.
We'll also cringe at an apartment mixup and puzzle over a tolerant trooper.
Intro:
A surprising number of record releases have been made of sandpaper.
In high school, Ernest Hemingway wrote a poem composed entirely of punctuation.
Sources for our feature on the Citicorp Tower:
Joseph Morgenstern, "The Fifty-Nine-Story Crisis," New Yorker, May 29, 1995.
"All Fall Down," The Works, BBC, April 14, 1996.
Eugene Kremer, "(Re)Examining the Citicorp Case: Ethical Paragon or Chimera?" Arq: Architectural Research Quarterly 6:3 (September 2002), 269-276.
Joel Werner, "The Design Flaw That Almost Wiped Out an NYC Skyscraper," Slate, April 17, 2014.
Sean Brady, "Citicorp Center Tower: How Failure Was Averted," Engineers Journal, Dec. 8, 2015.
Michael J. Vardaro, "LeMessurier Stands Tall: A Case Study in Professional Ethics," AIA Trust, Spring 2013.
P. Aarne Vesilind and Alastair S. Gunn, Hold Paramount: The Engineer's Responsibility to Society, 2010.
Caroline Whitbeck, Ethics in Engineering Practice and Research, 1998.
Ibo van de Poel and Lambèr Royakkers, Ethics, Technology, and Engineering: An Introduction, 2011.
Matthew Wells, Skyscrapers: Structure and Design, 2005.
Gordon C. Andrews, Canadian Professional Engineering and Geoscience: Practice and Ethics, 2009.
"William J. LeMessurier," American Society of Civil Engineers, July 1, 2007.
David Langdon, "Citigroup Center / Hugh Stubbins + William Le Messurier," ArchDaily, Nov. 5, 2014.
Vanessa Rodriguez, "Citicorp Center - New York City (July 1978)," Failures Wiki (accessed Oct. 28, 2017).
Jason Carpenter, "The Nearly Fatal Design Flaw That Could Have Sent the Citigroup Center Skyscraper Crumbling," 6sqft., Aug. 15, 2014.
Stanley H. Goldstein and Robert A. Rubin, "Engineering Ethics," Civil Engineering 66:10 (October 1996), 40.
"Selected Quotes," Civil Engineering 66:10 (October 1996), 43.
"Readers Write," Civil Engineering 66:11 (November 1996), 30.
James Glanz and Eric Lipton, "A Midtown Skyscraper Quietly Adds Armor," New York Times, Aug. 15, 2002.
"F.Y.I.," New York Times, Feb. 2, 1997, CY2.
Anthony Ramirez, "William LeMessurier, 81, Structural Engineer," New York Times, June 21, 2007, C13.
Henry Petroski, "Engineering: A Great Profession," American Scientist 94:4 (July-August 2006), 304-307.
Richard Korman, "LeMessurier's Confession," Engineering News-Record 235:18 (October 30, 1995), 10.
Richard Korman, "Critics Grade Citicorp Confession," Engineering News-Record 234:21(Nov. 20, 1995), 10.
Listener mail:
Wikipedia, "Relative Hour (Jewish Law)" (accessed Nov. 11, 2017).
"The Jewish Day," chabad.org (accessed Nov. 11, 2017).
"Hours," chabad.org (accessed Nov. 11, 2017).
"Zmanim Briefly Defined and Explained," chabad.org (accessed Nov. 11, 2017).
Wikipedia, "Twenty Questions" (accessed Nov. 11, 2017).
"Two Types: The Faces of Britain," BBC Four, Aug. 1, 2017.
This week's lateral thinking puzzle was contributed by listener Kelly Bruce.
You can listen using the player above, download this episode directly, or subscribe on iTunes or Google Play Music or via the RSS feed at http://feedpress.me/futilitycloset.
Please consider becoming a patron of Futility Closet -- on our Patreon page you can pledge any amount per episode, and we've set up some rewards to help thank you for your support. You can also make a one-time donation on the Support Us page of the Futility Closet website.
Many thanks to Doug Ross for the music in this episode.
If you have any questions or comments you can reach us at podcast@futilitycloset.com. Thanks for listening!