Apr 9, 2018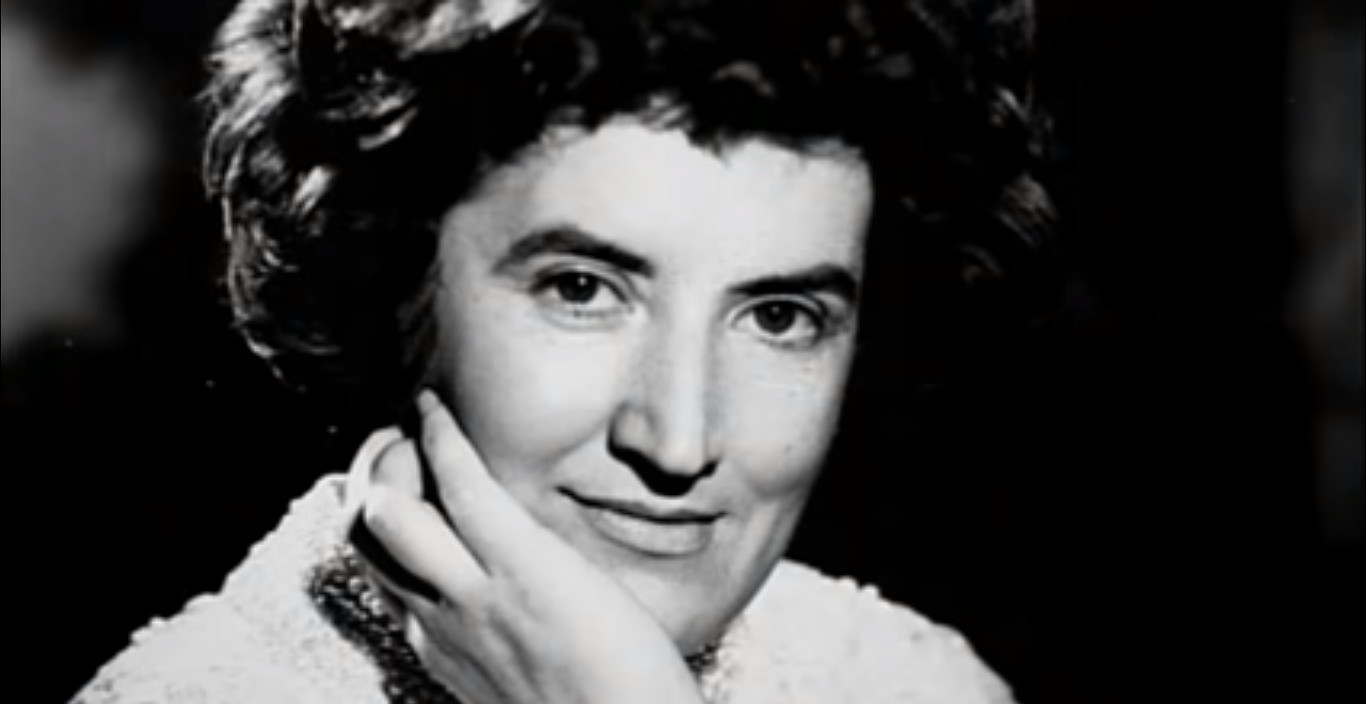 When the English concert pianist Joyce Hatto died in 2006, she was remembered as a national treasure for the brilliant playing on her later recordings. But then doubts arose as to whether the performances were really hers. In this week's episode of the Futility Closet podcast we'll review a surprising case of musical plagiarism, which touched off a scandal in the polite world of classical music.
We'll also spot foxes in London and puzzle over a welcome illness.
Intro:
In 1964 a British meteorologist found an abandoned whaleboat on the most remote island in the world.
Scores of dogs have jumped to their deaths from the bridge approaching Scotland's Overtoun House.
Sources for our feature on Joyce Hatto:
Richard Dyer, "After Recording 119 CDs, A Hidden Jewel Comes to Light," Boston Globe, Aug. 21, 2005.
Richard Dyer, "Joyce Hatto, At 77; Pianist Was Prolific Recording Artist," Boston Globe, July 4, 2006.
Jeremy Nicholas, "Joyce Hatto," Guardian, July 10, 2006.
"Joyce Hatto," Telegraph, July 28, 2006.
David Denton, "The Remarkable Story of Joyce Hatto, Part 2: An Overview Discography," Fanfare 30:2 (September 2006), 65-67.
Ates Orga, "Joyce Hatto," Independent, Aug. 13, 2006.
"Masterpieces or Fakes? The Joyce Hatto Scandal," Gramophone, Feb. 15, 2007.
Alan Riding, "A Pianist's Recordings Draw Praise, But Were They All Hers?", New York Times, Feb. 17, 2007.
Martin Beckford, "Pianist's Virtuosity Is Called Into Question," Telegraph, Feb. 17, 2007.
Martin Beckford, "My Wife's Virtuoso Recordings Are Genuine," Telegraph, Feb. 20, 2007.
Mike Musgrove, "Too Perfect Harmony: How Technology Fostered, and Detected, a Pianist's Alleged Plagiarism," Washington Post, Feb. 22, 2007.
David Weininger, "Alleged Hatto Plagiarism Shakes Music World," Boston Globe, Feb. 23, 2007.
Claudia Joseph and Adam Luck, "Revenge of the Phantom Pianist," Mail on Sunday, Feb. 25, 2007.
Denis Dutton, "Shoot the Piano Player," New York Times, Feb. 26, 2007.
Alan Riding, "Pianist's Widower Admits Fraud in Recordings Issued as His Wife's," New York Times, Feb. 27, 2007.
Martin Beckford, "Yes, I Did Pass Off Piano CDs as Wife's Work, Says Widower," Telegraph, Feb. 27, 2007.
Geoff Edgers, "Cherished Music Wasn't Hers," Boston Globe, Feb. 27, 2007.
William Weir, "The Ivories Snow Job: Pianist Joyce Hatto's Recordings Found To Be Fakes," McClatchy-Tribune Business News, Feb. 28, 2007.
"Joyce Hatto Recordings Queried," International Piano, March 1, 2007, 6.
Pierre Ruhe, "Classical Notes: Our Nature Makes Fraud a Given," Atlanta Journal-Constitution, March 4, 2007.
Ann McFerran, "Yes, I Lied About Joyce. Now I'll Face the Music," Sunday Times, March 4, 2007.
Howard Reich, "Reviewers Not to Blame for Hatto Fraud," McClatchy-Tribune News Service, March 7, 2007.
Esther Bintliff, "Grand Theft Piano," Newsweek 149:21 (May 28, 2007), 60.
Mark Singer, "Fantasia for Piano," New Yorker, Sept. 17, 2007.
Mark Singer, "Joyce Hatto: Notes on a Scandal," Telegraph, Nov. 10, 2007.
Kenneth Walton, "How Simple Tinkering With Tempo Took in the Top Critics," Scotsman, July 29, 2009.
Christopher Webber, "Hatto, Joyce Hilda," Oxford Dictionary of National Biography, Jan. 7, 2010.
Eric Drott, "Fraudulence and the Gift Economy of Music," Journal of Music Theory 54:1 (Spring 2010), 61-74.
Ewan Foskett, "Exclusive: Husband of Pianist in Recording Scandal Speaks to The Crow," Royston Crow, March 1, 2012.
Frances Hubbard, "The Piano Genius Who Never Was," Daily Mail, April 4, 2012.
Joyce Hatto Identifications and Scandal lists the identities of the artists whose work was stolen.
Listener mail:
China Miéville, "'Oh, London, You Drama Queen,'" New York Times Magazine, March 1, 2012.
Murray Wardrop, "Fox Takes Tube Station Escalator," Telegraph, Dec. 8, 2009.
"Project: Control of Pigeon Population," Effective Bird Control (accessed April 7, 2018).
"Deep Learning, Blockchain, CRISPR, and Neural Networks, Explained with Food," Super Deluxe, Aug. 5, 2017.
Jacob Brogan, "Out of the Loop," Slate, Aug. 9, 2017.
"Try These Neural Network-Generated Recipes at Your Own Risk," AI Weirdness, Aug. 6, 2017.
"Tech Talk," Futility Closet, March 13, 2018.
"Candy Heart Messages Written by a Neural Network," AI Weirdness, Feb. 9, 2018.
This week's lateral thinking puzzle was contributed by listener Carsten Hamann, who sent this corroborating link (warning -- this spoils the puzzle).
You can listen using the player above, download this episode directly, or subscribe on iTunes or Google Play Music or via the RSS feed at http://feedpress.me/futilitycloset.
Please consider becoming a patron of Futility Closet -- on our Patreon page you can pledge any amount per episode, and we've set up some rewards to help thank you for your support.
You can also make a one-time donation on the Support Us page of the Futility Closet website.
Many thanks to Doug Ross for the music in this episode.
If you have any questions or comments you can reach us at podcast@futilitycloset.com. Thanks for listening!