Dec 10, 2018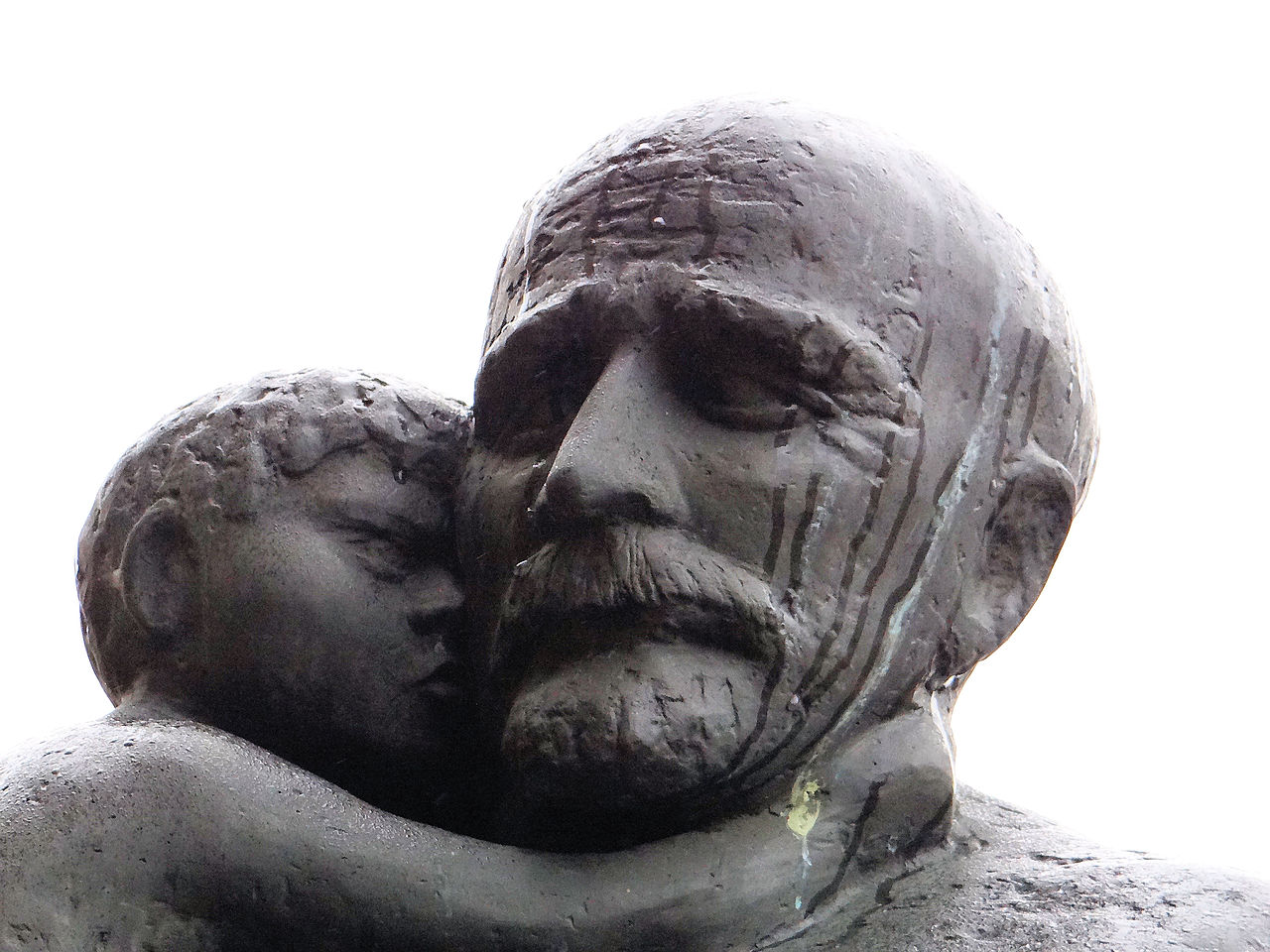 Polish educator Janusz Korczak set out to remake the world just as it was falling apart. In the 1930s his Warsaw orphanage was an enlightened society run by the children themselves, but he struggled to keep that ideal alive as Europe descended into darkness. In this week's episode of the Futility Closet podcast we'll tell the story of the children's champion and his sacrifices for the orphans he loved.
We'll also visit an incoherent space station and puzzle over why one woman needs two cars.
Intro:
Elbert Hubbard and his wife decided on a final gesture aboard the sinking Lusitania.
E.E. Cummings dedicated his 1935 collection of poetry to the 14 publishing houses that rejected it.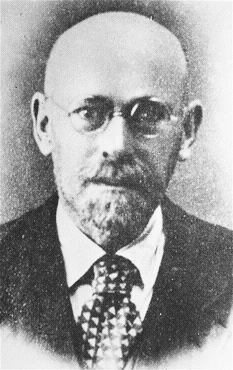 Sources for our story on Janusz Korczak:
Betty Jean Lifton, The King of Children, 1988.
Adir Cohen, The Gate of Light, 1994.
E.P. Kulawiec, ed., The Warsaw Ghetto Memoirs of Janusz Korczak, 1979.
Marc Silverman, A Pedagogy of Humanist Moral Education: The Educational Thought of Janusz Korczak, 2017.
Susan J. Berger, "The Children's Advocate: Janusz Korczak," American Educational History Journal 33:2 (2006), 137-142.
Robert Leiter, "For the Sake of Children," Jewish Exponent, April 6, 2000, 59.
Liba H. Engel, "Does School Reform Have Legs? The Flourishing of Janusz Korczak's Pedagogy in Modern Israel," Educational Forum 68:2 (Winter 2004), 170-179.
Reinhold Boschki, "Re-Reading Martin Buber and Janusz Korczak: Fresh Impulses Toward a Relational Approach to Religious Education," Religious Education 100:2 (Spring 2005), 114-126.
Liba H. Engel, "Experiments in Democratic Education: Dewey's Lab School and Korczak's Children's Republic," Social Studies 99:3 (May/June 2008), 117-121.
Robert Leiter, "'Who Is That Man?' In the End, He Was the Comforter of Lost Children," Jewish Exponent, June 10, 2004, 32.
Daniel Feldman, "Honoring the Child's Right to Respect: Janusz Korczak as Holocaust Educator," The Lion and the Unicorn 40:2 (April 2016), 129-143.
Martha J. Ignaszewski, Kevin Lichtenstein, and Maya Ignaszewski, "Dr. Janusz Korczak and His Legacy," British Columbia Medical Journal 55:2 (March 2013), 108-110.
Gabriel Eichsteller, "Janusz Korczak -- His Legacy and Its Relevance for Children's Rights Today," International Journal of Children's Rights 17:3 (July 2009), 377-391.
Sara Efrat Efron, "Moral Education Between Hope and Hopelessness: The Legacy of Janusz Korczak," Curriculum Inquiry 38:1 (January 2008), 39-62.
Aleksander Lewin and Agnieszka Bolczynska, "Janusz Korczak Is Greater Than His Legend: The Saint of All Creeds," Dialogue & Universalism 11:9/10 (2001), 75.
Marie Syrkin, "The Saint in the Ghetto," New Republic 198:23 (June 6, 1988), 44.
Yerachmiel Weingarten, "Janusz Korczak -- Living Legend of Warsaw," Canadian Jewish Chronicle, Dec. 8, 1944.
Vivian Eden, "Korczak Controversy," Jerusalem Post, April 14, 1989, 7.
Amy O'Brian, "Exhibit Honours Hero of the Holocaust," Vancouver Sun, Oct. 21, 2002, B2.
Eva Hoffman, "My Hero: Janusz Korczak," Guardian, April 8, 2011.
James MacDonald, "Himmler Program Kills Polish Jews," New York Times, Nov. 25, 1942.
Gabrielle Glaser, "Warsaw Journal; Where Children Are Taught Survival," New York Times, May 30, 1992.
Vincent Canby, "Of a Saintly Jewish Doctor in Poland Who Died at Treblinka," New York Times, April 12, 1991.
Betty Jean Lifton, "Wajda's 'Korczak'; Human Values, Inhuman Time," New York Times, May 5, 1991.
Stephen Engelberg, "Wajda's 'Korczak' Sets Loose the Furies," New York Times, April 14, 1991.
Carolyn A. Murphy, "The King of Children," New York Times, Aug. 21, 1988.
Geoffrey Wolff, "A Saint's Life in Warsaw," New York Times, July 31, 1988.
Betty Jean Lifton, "Shepherd of the Ghetto Orphans," New York Times, April 20, 1980.
James Feron, "Awarding of a West German Peace Prize Stirs Memories of a Wartime Martyr of the Warsaw Ghetto," New York Times, Oct. 1, 1972.
"Parenting Advice From a Polish Holocaust Hero," Weekend All Things Considered, NPR, March 3, 2007.
Listener mail:
Annalee Newitz, "Movie Written by Algorithm Turns Out to Be Hilarious and Intense," Ars Technica, June 9, 2016.
Dyllan Furness, "'Sunspring' Is an Absurd Sci-Fi Short Film Written By AI, Starring Thomas Middleditch," Digital Trends, June 10, 2016.
Jacob Brogan, "An Artificial Intelligence Scripted This Short Film, But Humans Are Still the Real Stars," Slate, June 9, 2016.
Amanda Kooser, "AI-Written Film 'Sunspring' a Surreal Delight, Upchucked Eyeball Included," CNET, June 13, 2016.
"HAL 90210," "This Is What Happens When an AI-Written Screenplay Is Made Into a Film," Guardian, June 10, 2016.
Max Woolf, "I trained an (actual) AI on the titles of BuzzFeed YouTube videos and it generated some *interesting* results," Twitter, Nov. 19, 2018.
This week's lateral thinking puzzle was contributed by listener B Vann.
You can listen using the player above, download this episode directly, or subscribe on Google Podcasts, on Apple Podcasts, or via the RSS feed at https://futilitycloset.libsyn.com/rss.
Please consider becoming a patron of Futility Closet -- you can choose the amount you want to pledge, and we've set up some rewards to help thank you for your support. You can also make a one-time donation on the Support Us page of the Futility Closet website.
Many thanks to Doug Ross for the music in this episode.
If you have any questions or comments you can reach us at podcast@futilitycloset.com. Thanks for listening!