Jan 19, 2015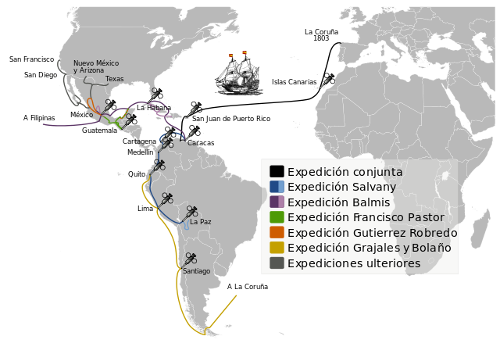 (Image: Wikimedia Commons)
In this episode of the Futility Closet podcast we'll tell how Spanish authorities found an ingenious way to use orphans to bring the smallpox vaccine to the American colonies in 1803. The Balmis Expedition overcame the problems of transporting a fragile vaccine over a long voyage and is credited with saving at least 100,000 lives in the New World.
We'll also get some listener updates to the Lady Be Good story and puzzle over why a man would find it more convenient to drive two cars than one.
Sources for our segment on the Balmis expedition:
J. Antonio Aldrete, "Smallpox Vaccination in the Early 19th Century Using Live Carriers: The Travels of Francisco Xavier de Balmis," Southern Medical Journal, April 2004.
Carlos Franco-Paredes, Lorena Lammoglia and José Ignacio Santos-Preciado, "The Spanish Royal Philanthropic Expedition to Bring Smallpox Vaccination to the New World and Asia in the 19th Century," Clinical Infectious Diseases, Nov. 1, 2005.
Catherine Mark and José G. Rigau-Pérez, "The World's First Immunization Campaign: The Spanish Smallpox Vaccine Expedition, 1803-1813," Bulletin of the History of Medicine, Spring 2009.
John W.R. McIntyre, "Smallpox and Its Control in Canada," Canadian Medical Association Journal, Dec. 14, 1999.
Pan-American Health Organization: The Balmis-Salvany Smallpox Expedition: The First Public Health Vaccination Campaign in South America (accessed Jan. 18, 2015).
Listener Roger Beck sent these images of the memorial and propeller from the Lady Be Good in Houghton, Mich.: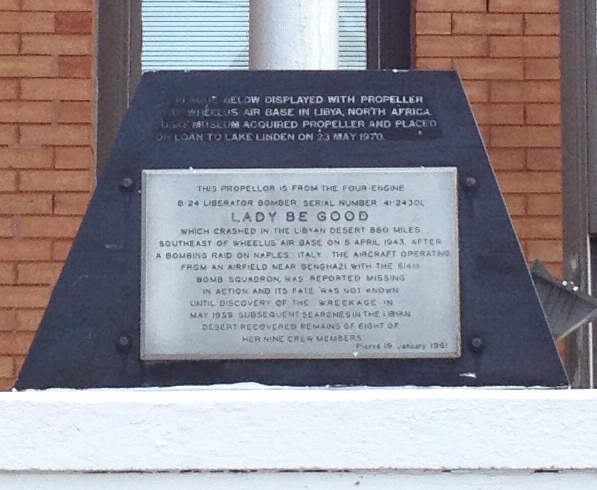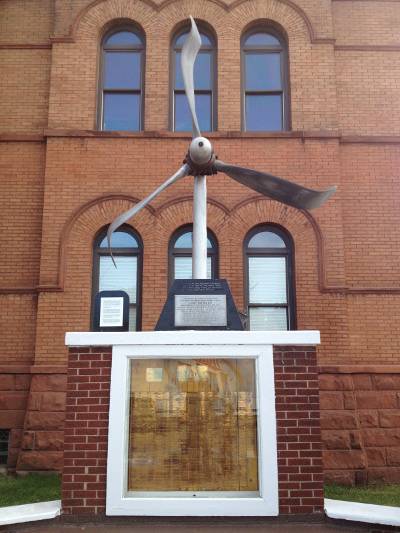 And listener Dan Patterson alerted us to ladybegood.net, an impressive and growing repository of information about the "ghost bomber," including the recovered diaries of co-pilot Robert Toner and flight engineer Harold Ripslinger and some ingenious reconstructions of the lost plane's flight path after the nine crewmen bailed out.
This week's lateral thinking puzzle was submitted by listener David White, who sent these corroborating links (warning -- these spoil the puzzle).
You can listen using the player above, download this episode directly, or subscribe on iTunes or via the RSS feed at http://feedpress.me/futilitycloset.
Please consider becoming a patron of Futility Closet -- on our Patreon page you can pledge any amount per episode, and all contributions are greatly appreciated. You can change or cancel your pledge at any time, and we've set up some rewards to help thank you for your support.
You can also make a one-time donation via the Donate button in the sidebar of the Futility Closet website.
Many thanks to Doug Ross for the music in this episode.
If you have any questions or comments you can reach us at podcast@futilitycloset.com. Thanks for listening!