Jul 29, 2019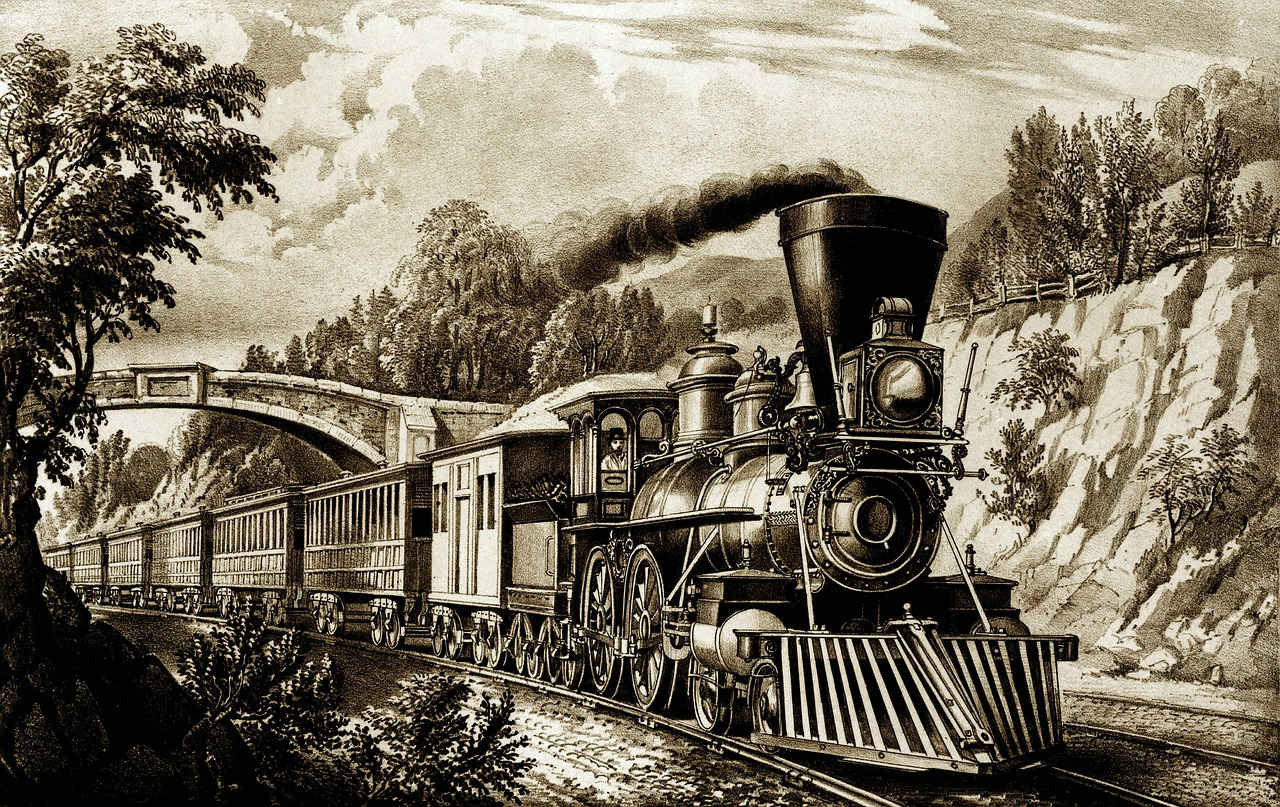 In 1855 a band of London thieves set their sights on a new target: the South Eastern Railway, which carried gold bullion to the English coast. The payoff could be enormous, but the heist would require meticulous planning. In this week's episode of the Futility Closet podcast we'll tell the story of the first great train robbery, one of the most audacious crimes of the 19th century.
We'll also jump into the record books and puzzle over a changing citizen.
Intro:
British birdwatcher Chris Watson discovered Scottish starlings memorializing forgotten farm machinery.
Can a psychotic patient's "sane" self consent to a procedure on his "insane" self?
Sources for our feature on the great gold robbery of 1855:
David C. Hanrahan, The First Great Train Robbery, 2011.
Donald Thomas, The Victorian Underworld, 1998.
Adrian Gray, Crime & Criminals of Victorian England, 2011.
Jonathan Oates, Great Train Crimes: Murder & Robbery on the Railways, 2010.
G.A. Sekon, The History of the South-Eastern Railway, 1895.
David Morier Evans, Facts, Failures, and Frauds: Revelations, Financial, Mercantile, Criminal, 1859.
Michael Robbins, "The Great South-Eastern Bullion Robbery," The Railway Magazine 101:649 (May 1955), 315–317.
"The Story of a Great Bullion Robbery," Chambers's Journal 2:59 (Jan. 14, 1899), 109-112.
"Law Intelligence," Railway Times 19:46 (Nov. 15, 1856), 1355.
"Chronicle: January, 1857," Annual Register, 1857.
"The Gold Dust Robbery," New York Times, Nov. 12, 1876.
"Edward Agar: Deception: Forgery, 22nd October 1855," Proceedings of the Old Bailey (accessed July 19, 2019).
Listener mail:
Wikipedia, "Kiwi Campus" (accessed July 14, 2019).
Carolyn Said, "Kiwibots Win Fans at UC Berkeley as They Deliver Fast Food at Slow Speeds," San Francisco Chronicle, May 26, 2019.
Kalev Leetaru, "Today's Deep Learning Is Like Magic -- In All the Wrong Ways," Forbes, July 8, 2019.
James Vincent, "The State of AI in 2019," The Verge, Jan. 28, 2019.
Wikipedia, "Carl Lewis" (July 9, 2019).
Wikipedia, "Wind Assistance" (accessed July 14, 2019).
This week's lateral thinking puzzle was contributed by listener Wayne Yuen. Here are two corroborating links (warning -- these spoil the puzzle).
You can listen using the player above, download this episode directly, or subscribe on Google Podcasts, on Apple Podcasts, or via the RSS feed at https://futilitycloset.libsyn.com/rss.
Please consider becoming a patron of Futility Closet -- you can choose the amount you want to pledge, and we've set up some rewards to help thank you for your support. You can also make a one-time donation on the Support Us page of the Futility Closet website.
Many thanks to Doug Ross for the music in this episode.
If you have any questions or comments you can reach us at podcast@futilitycloset.com. Thanks for listening!