Sep 2, 2019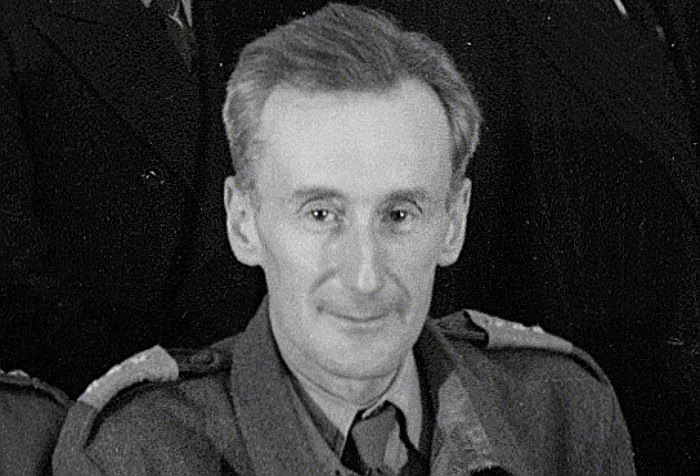 Confined in a Soviet prison camp in 1941, Polish painter Józef Czapski chose a unique way to cope: He lectured to the other prisoners on Marcel Proust's novel In Search of Lost Time. In this week's episode of the Futility Closet podcast we'll describe Czapski's ambitious project and the surprising importance of literature to the prisoners of oppressive regimes.
We'll also race some lemons and puzzle over a woman's birthdays.
Intro:
A piano keyboard can be used as a calendar mnemonic.
After the Civil War, thousands of Confederates settled in Brazil.
Sources for our feature on Józef Czapski:
Józef Czapski, Lost Time: Lectures on Proust in a Soviet Prison Camp, 2018.
Eric Karpeles, Almost Nothing: The 20th-Century Art and Life of Józef Czapski, 2018.
Józef Czapski, The Inhuman Land, 1952.
Timothy Snyder, Bloodlands: Europe Between Hitler and Stalin, 2012.
György Faludy, My Happy Days in Hell, 1962.
Jan Zielinski, "Milosz and Wat Read Brzozowski," Studies in East European Thought 63:4 (November 2011), 293-302.
Aden Kumler and Christopher R. Lakey, "Res et significatio: The Material Sense of Things in the Middle Ages," Gesta 51:1 (2012), 1-17.
Józef Czapski et al., "An Appeal on Behalf of the Western Edition of Puls," Polish Review 24:4 (1979), 122.
Eric Karpeles, "Proust in Prison," Brick: A Literary Journal 102 (Winter 2019), 128-137.
John Gray, "Józef Czapski: Painter, Prisoner, and Disciple of Proust," New Statesman, May 1, 2019.
Marta Figlerowicz, "Poland's Forgotten Bohemian War Hero," Boston Review, Feb. 6, 2019.
Paul Dean, "In Memoriam," New Criterion 37:7 (March 2019), 60-62.
Andrew Schenker, "The Work of Historical Witness: Józef Czapski's 'Lost Time' and 'Inhuman Land,'" Los Angeles Review of Books, Dec. 18, 2018.
Ayten Tartici, "Reading Proust in the Gulag," New York Times Book Review, Jan. 16, 2019.
Michael Pinker, "Józef Czapski: A Life in Translation," Review of Contemporary Fiction 29:3 (Fall 2009), 182-183.
Edward Alden Jewell, "Polish Art Works to Assist Relief," New York Times, Dec. 13, 1939.
"Jurzykowski Fund Gives Awards to 11," New York Times, Jan. 13, 1966.
Ewa Kuryluk, "Subverting Poland From Paris," New York Times, April 1, 1990.
"Red Massacre of Poles Told," Manitoba Ensign, Dec. 31, 1949.
Stanislaw Frenkiel, "Obituary: Jozef Czapski Krakow to Katyn," Guardian, Jan. 27, 1993.
Cynthia Haven, "Shouldering the Century's Burden," Wall Street Journal, Jan. 25, 2019.
Malgorzata Kitowska-Lysiak, "Józef Czapski," Culture.pl, 2001.
Listener mail:
Michigan City Historical Society Old Lighthouse Museum, March 24, 2018.
Wikipedia, "24 Hours of LeMons" (accessed Aug. 22, 2019).
Tadd Haislop, "24 Hours of Lemons Is Like the 24 Hours of Le Mans — Just Funnier and Cheaper," Sporting News, June 15, 2019.
"Lemons Penalties 101," rahulnair.net, April 7, 2009.
"Prices & Rules," 24 Hours of Lemons (accessed Aug. 22, 2019).
Murilee Martin, "LeMons Prize Money: Rubles, Nickels, or Toilet-Seat Checks!" RoadKill, July 11, 2016.
Eric Rood, "The Index of Effluency: How to Win 24 Hours of LeMons' Top Prize," RoadKill, Dec. 1, 2015.
Estes Park Police Department, Facebook, Aug. 10, 2019.
Justin Wingerter, "Bear Crashes Through Estes Park Home 'Like the Kool-Aid Man,'" Denver Post, Aug. 11, 2019.
"Bear Breaks Into House and Smashes Wall to Leave," BBC News, Aug. 12, 2019.
Wikipedia, "Kool-Aid Man" (accessed Aug. 24, 2019).
This week's lateral thinking puzzle was contributed by listener Romy Higgins. Here's a corroborating link (warning -- this spoils the puzzle).
You can listen using the player above, download this episode directly, or subscribe on Google Podcasts, on Apple Podcasts, or via the RSS feed at https://futilitycloset.libsyn.com/rss.
Please consider becoming a patron of Futility Closet -- you can choose the amount you want to pledge, and we've set up some rewards to help thank you for your support. You can also make a one-time donation on the Support Us page of the Futility Closet website.
Many thanks to Doug Ross for the music in this episode.
If you have any questions or comments you can reach us at podcast@futilitycloset.com. Thanks for listening!