Aug 23, 2021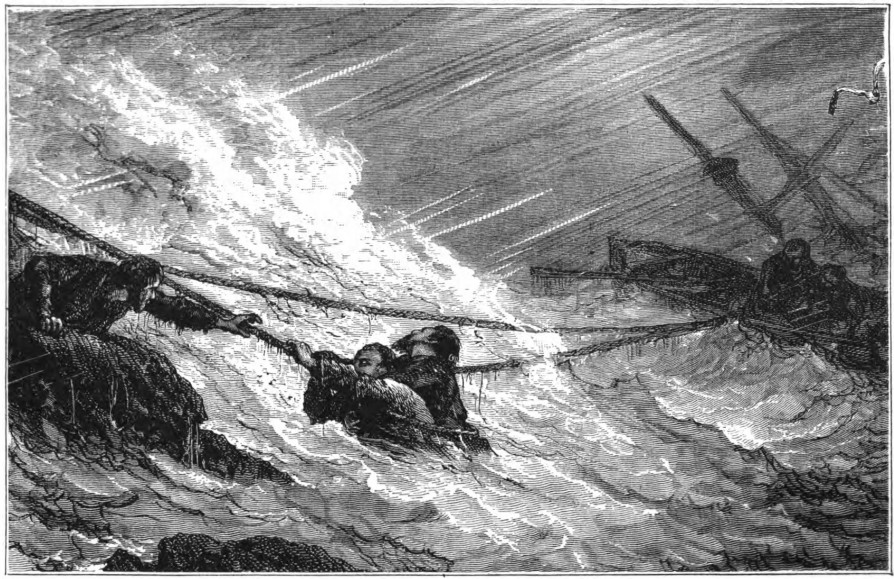 In 1864, two ships' crews were cast away at the same time on the same remote island in the Southern Ocean. But the two groups would undergo strikingly different experiences. In this week's episode of the Futility Closet podcast we'll tell the story of the Auckland Islands castaways and reflect on its implications for the wider world.
We'll also consider some fateful illnesses and puzzle over a street fighter's clothing.
Intro:
Lewis Carroll proposed fanciful logic problems.
In 1946, a kangaroo made off with William Thompson's money.
Sources for our feature on the Aucklands Islands castaways:
Joan Druett, Island of the Lost: An Extraordinary Story of Survival at the Edge of the World, 2007.
Nicholas A. Christakis, Blueprint: The Evolutionary Origins of a Good Society, 2019.
Elizabeth McMahon, Islands, Identity and the Literary Imagination, 2016.
A.W. Eden, Islands of Despair, 1955.
William Pember Reeves, New Zealand, 1908.
F.E. Raynal, Wrecked on a Reef, or Twenty Months on the Auckland Islands, 1880.
T. Musgrave, Castaway on the Auckland Isles: Narrative of the Wreck of the "Grafton," 1865.
Don Rowe, "A Tale of Two Shipwrecks," New Zealand Geographic 167 (January-February 2021).
"The Kindness of Strangers," Economist 431:9141 (May 4, 2019), 81.
Peter Petchey, Rachael Egerton, and William Boyd, "A Spanish Man-o-War in New Zealand? The 1864 Wreck of Grafton and Its Lessons for Pre-Cook Shipwreck Claims," International Journal of Nautical Archaeology 44:2 (2015), 362-370.
Bernadette Hince, "The Auckland Islands and Joan Druett's Island of the Lost," Shima: The International Journal of Research Into Island Cultures 2:1 (2008), 110.
"Mystery of the Shipwreck Shelter," [Wellington, New Zealand] Sunday Star-Times, Feb. 21, 2021.
Charles Montgomery, "The Audacity of Altruism: Opinion," Globe and Mail, March 28, 2020.
"Was New Zealand Pre-Cooked?" [Wellington, New Zealand] Sunday Star-Times, April 26, 2015.
Herbert Cullen, "Wreck of the Grafton Musgrave -- An Epic of the Sea," New Zealand Railways Magazine 9:2 (May 1, 1934).
"Twenty Months on an Uninhabited Island," Glasgow Herald, Dec. 27, 1865.
"Wreck of the Grafton: Journal of Captain Musgrave," Australian News for Home Readers, Oct. 25, 1865.
"New Zealand," Illustrated Sydney News, Oct. 16, 1865.
"The Wreck of the Grafton," Sydney Mail, Oct. 7, 1865.
"The Wreck of the Schooner Grafton," Sydney Morning Herald, Oct. 2, 1865.
"Wreck of the Schooner Grafton," The Age, Oct. 2, 1865.
"The Wreck of the Schooner Grafton," Bendigo Advertiser, Sept. 30, 1865.
Grafton collection, Museum of New Zealand Te Papa Tongarewa (retrieved Aug. 8, 2021).
"Grafton Wreck and Epigwaitt Hut," Department of Conservation, Te Papa Atawhai (retrieved Aug. 8, 2021).
Listener mail:
"Suez Crisis," Wikipedia (accessed Aug. 11, 2021).
Christopher Klein, "What Was the Suez Crisis?" History, Nov. 13, 2020.
"Suez Crisis," Encyclopaedia Britannica, July 19, 2021.
"History: Past Prime Ministers," gov.uk (accessed Aug. 13, 2021).
"Anthony Eden," Wikipedia (accessed Aug. 12, 2021).
David Owen, "The Effect of Prime Minister Anthony Eden's Illness on His Decision-Making During the Suez Crisis," QJM: An International Journal of Medicine 98:6 (June 2005), 387–402.
David Owen, "Diseased, Demented, Depressed: Serious Illness in Heads of State," QJM: An International Journal of Medicine 96:5 (May 2003), 325–336.
Meilan Solly, "What Happened When Woodrow Wilson Came Down With the 1918 Flu?" Smithsonian Magazine, Oct. 2, 2020.
Dave Roos, "Woodrow Wilson Got the Flu in a Pandemic During the World War I Peace Talks," History, Oct. 6, 2020.
Steve Coll, "Woodrow Wilson's Case of the Flu, and How Pandemics Change History," New Yorker, April 16, 2020.
"History of 1918 Flu Pandemic," Centers for Disease Control and Prevention, March 21, 2018.
This week's lateral thinking puzzle was contributed by listener Neil de Carteret and his cat Nala, who sent this corroborating link (warning -- this spoils the puzzle).
You can listen using the player above, download this episode directly, or subscribe on Google Podcasts, on Apple Podcasts, or via the RSS feed at https://futilitycloset.libsyn.com/rss.
Please consider becoming a patron of Futility Closet -- you can choose the amount you want to pledge, and we've set up some rewards to help thank you for your support. You can also make a one-time donation on the Support Us page of the Futility Closet website.
Many thanks to Doug Ross for the music in this episode.
If you have any questions or comments you can reach us at podcast@futilitycloset.com. Thanks for listening!