Apr 11, 2016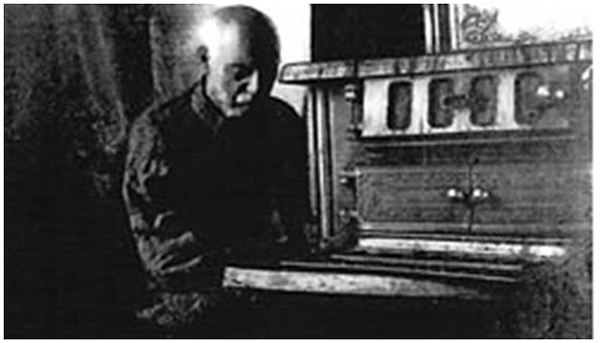 In 1863 the residents of Sandy Cove, Nova Scotia, discovered a legless man on the shore of St. Mary's Bay. He spoke no English and could not tell them who he was or where he had come from. In this week's episode of the Futility Closet podcast we'll tell the story of "Jerome" and what is known or guessed of his past.
We'll also learn about explosive rats in World War II and puzzle over a computer that works better when its users sit.
Please consider becoming a patron of Futility Closet -- on our Patreon page you can pledge any amount per episode, and all contributions are greatly appreciated. You can change or cancel your pledge at any time, and we've set up some rewards to help thank you for your support.
You can also make a one-time donation via the Donate button in the sidebar of the Futility Closet website.
Sources for our feature on Jerome:
Fraser Mooney Jr., Jerome: Solving the Mystery of Nova Scotia's Silent Castaway, 2008.
"The Mystery of the Man at Meteghan," St. John Daily Sun, Sept. 8, 1905.
Harriet Hill, "Mystery Fascinates," Montreal Gazette, June 14, 1963.
Andrea MacDonald, "Legless-Man Mystery Revealed," Halifax Daily News, Aug. 30, 2006.
Brian Flemming, "Maritime Mysteries Still Enthrall," Halifax Daily News, Sept. 5, 2006.
Noah Richler, "The Legless Castaway," Literary Review of Canada, March 1, 2009.
Ian Cameron, "The Frozen Man of Queens County," Canadian Family Physician, August 2009.
Listener mail:
Wikipedia, "Explosive Rat" (accessed April 9, 2016).
This week's lateral thinking puzzle was contributed by listener Jed Link, who sent this corroborating link (warning: this spoils the puzzle).
You can listen using the player above, download this episode directly, or subscribe on iTunes or via the RSS feed at http://feedpress.me/futilitycloset.
Many thanks to Doug Ross for the music in this episode.
If you have any questions or comments you can reach us at podcast@futilitycloset.com. Thanks for listening!