Jan 23, 2017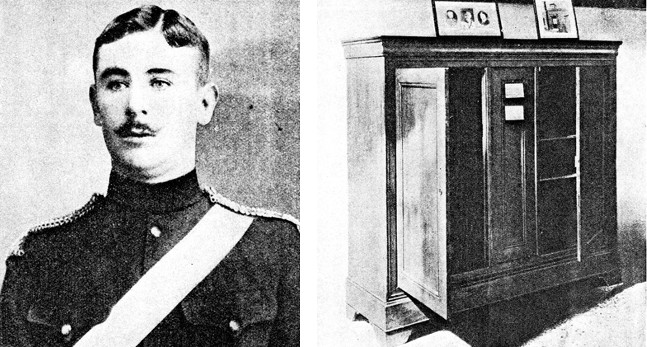 In this week's episode of the Futility Closet podcast we'll tell two stories about people who spent years confined in miserably small spaces. North Carolina slave Harriet Jacobs spent seven years hiding in a narrow space under her grandmother's roof, evading her abusive owner, and Irishman Patrick Fowler spent most of World War I hiding in the cabinet of a sympathetic family in German-occupied France.
We'll also subdivide Scotland and puzzle over a ballerina's silent reception.
Intro:
During a printers' strike in 1923, New York newspapers put out a paper with 10 nameplates.
Henry Hudson's journal reports an encounter with a mermaid in 1610.
Sources for our feature on Harriet Jacobs and Patrick Fowler:
Harriet Jacobs, Incidents in the Life of a Slave Girl, 1861.
Jean Fagan Yellin, Harriet Jacobs: A Life, 2004.
Jean Fagan Yellin, ed., The Harriet Jacobs Family Papers, 2008.
Daneen Wardrop, "'I Stuck the Gimlet in and Waited for Evening': Writing and Incidents in the Life of a Slave Girl," Texas Studies in Literature and Language 49:3 (Fall 2007), 209-229.
Christina Accomando, "'The Laws were Laid Down to Me Anew': Harriet Jacobs and the Reframing of Legal Fictions," African American Review 32:2 (Summer 1998), 229-245.
Georgia Kreiger, "Playing Dead: Harriet Jacobs's Survival Strategy in Incidents in the Life of a Slave Girl," African American Review 42:3/4 (Fall 2008), 607-621, 795.
Anne Bradford Warner, "Harriet Jacobs at Home in Incidents in the Life of a Slave Girl," Southern Quarterly 45.3 (Spring 2008), 30-47.
Miranda A. Green-Barteet, "'The Loophole of Retreat': Interstitial Spaces in Harriet Jacobs's Incidents in the Life of a Slave Girl," South Central Review 30:2 (Summer 2013) 53-72.
Anna Stewart, "Revising 'Harriet Jacobs' for 1865," American Literature 82:4 (2010), 701-724.
John Devine and Chris Glennon, "WWI Film to Tell How Irish Soldier Spent Four Years in Cupboard," Irish Independent, Jan. 6, 2000.
Frank Moss, "He Lived in Cupboard for 4 Years: True-Life Adventure," Answers 127:3287 (April 30, 1955).
"By the Skin of His Teeth," Top Spot, Nov. 28, 1959.
"Left-Hand Door," Time 9:12 (March 21, 1927), 16.
Tony Millett, "WW 1 Centenary: The Soldier Who Came Home to Devizes After Four Years in Hiding Behind German Lines," Marlborough News, Aug. 1, 2014.
"Cupboard Used by Trooper Patrick Fowler as Refuge During the First World War," Imperial War Museums (accessed Jan. 22, 2017).
Listener mail:
Wikipedia, "Islay" (accessed Jan. 21, 2017).
Stand Still, Stay Silent, "The Nordic Languages," Oct. 13, 2014.
Stand Still, Stay Silent, "Old World Language Families," Oct. 14, 2014.
Reuters has two photos from the 1999 molasses flood in Delft, the Netherlands.
Listener Vadas Gintautas' bluegrass band: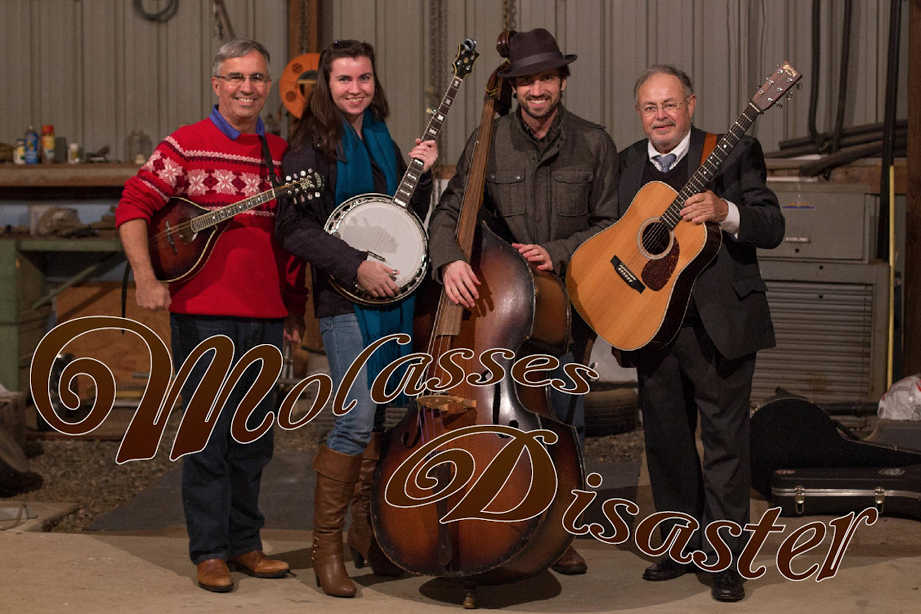 This week's lateral thinking puzzle was contributed by listener Sid Collins, who sent two corroborating links (warning -- these spoil the puzzle).
You can listen using the player above, download this episode directly, or subscribe on iTunes or Google Play Music or via the RSS feed at http://feedpress.me/futilitycloset.
Please consider becoming a patron of Futility Closet -- on our Patreon page you can pledge any amount per episode, and we've set up some rewards to help thank you for your support.
You can also make a one-time donation on the Support Us page of the Futility Closet website.
Many thanks to Doug Ross for the music in this episode.
If you have any questions or comments you can reach us at podcast@futilitycloset.com. Thanks for listening!