Dec 18, 2017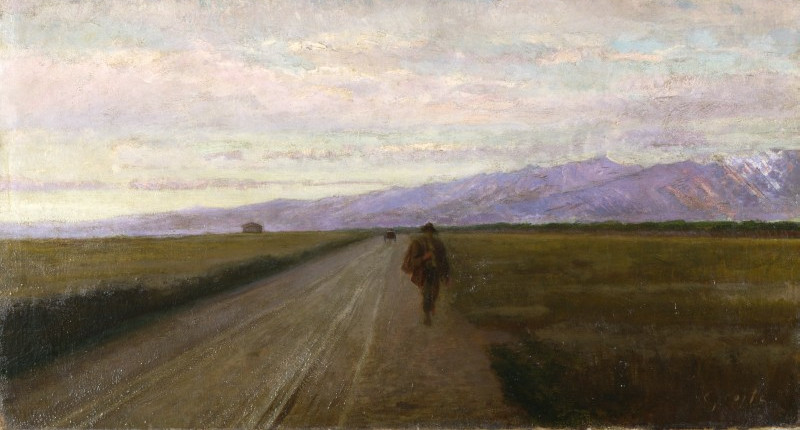 In the 1870s, French gas fitter Albert Dadas started making strange, compulsive trips to distant towns, with no planning or awareness of what he was doing. His bizarre affliction set off a 20-year epidemic of "mad travelers" in Europe, which evaporated as mysteriously as it had begun. In this week's episode of the Futility Closet podcast we'll consider the parable of pathological tourism and its meaning for psychiatry.
We'll also contemplate the importance of sick chickens and puzzle over a farmyard contraption.
Intro:
Ontario doctor Samuel Bean designed an enigmatic tombstone for his first two wives.
The Pythagorean theorem can spawn a geometric tree.
Sources for our feature on Albert Dadas:
Ian Hacking, Mad Travelers: Reflections on the Reality of Transient Mental Illnesses, 2002.
Carl Elliott, Better Than Well, 2004.
Peter Toohey, Melancholy, Love, and Time, 2004.
Petteri Pietikäinen, Madness: A History, 2015.
Craig Stephenson, "The Epistemological Significance of Possession Entering the DSM," History of Psychiatry 26:3 (September 2015), 251-269.
María Laura Martínez, "Ian Hacking's Proposal for the Distinction Between Natural and Social Sciences," Philosophy of the Social Sciences 39:2 (June 2009), 212-234.
Dominic Murphy, "Hacking's Reconciliation: Putting the Biological and Sociological Together in the Explanation of Mental Illness," Philosophy of the Social Sciences 31:2 (June 2001), 139-162.
Roy Porter, "Fugue-itive Minds and Bodies," Times Higher Education, October 15, 1999.
Listener mail:
Sarah Laskow, "How Sick Chickens and Rice Led Scientists to Vitamin B1," Atlantic, Oct. 30, 2014.
"Christiaan Eijkman, Beriberi and Vitamin B1," nobelprize.org (accessed Dec. 16, 2017).
Wikipedia, "Casimir Funk" (accessed Dec. 16, 2017).
"Gerrit Grijns in Java: Beriberi and the Concept of 'Partial Starvation,'" World Neurology, March 19, 2013.
The Winnie-the-Pooh monument in White River, Ontario, from listener Dan McIntyre: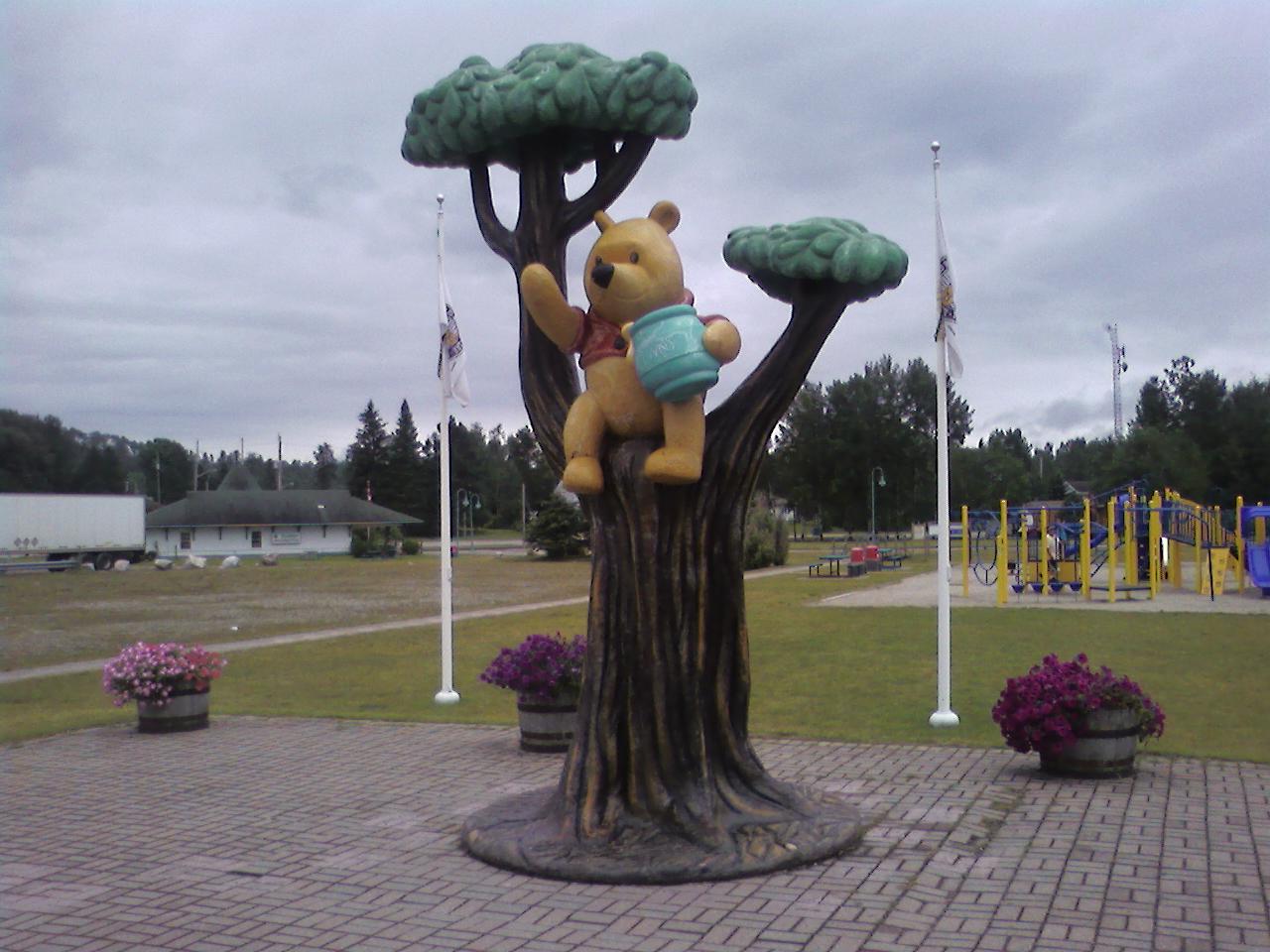 This week's lateral thinking puzzle was devised by Greg. Here are two corroborating links (warning -- these spoil the puzzle).
You can listen using the player above, download this episode directly, or subscribe on iTunes or Google Play Music or via the RSS feed at http://feedpress.me/futilitycloset.
Please consider becoming a patron of Futility Closet -- on our Patreon page you can pledge any amount per episode, and we've set up some rewards to help thank you for your support. You can also make a one-time donation on the Support Us page of the Futility Closet website.
Many thanks to Doug Ross for the music in this episode.
If you have any questions or comments you can reach us at podcast@futilitycloset.com. Thanks for listening!