Jun 18, 2018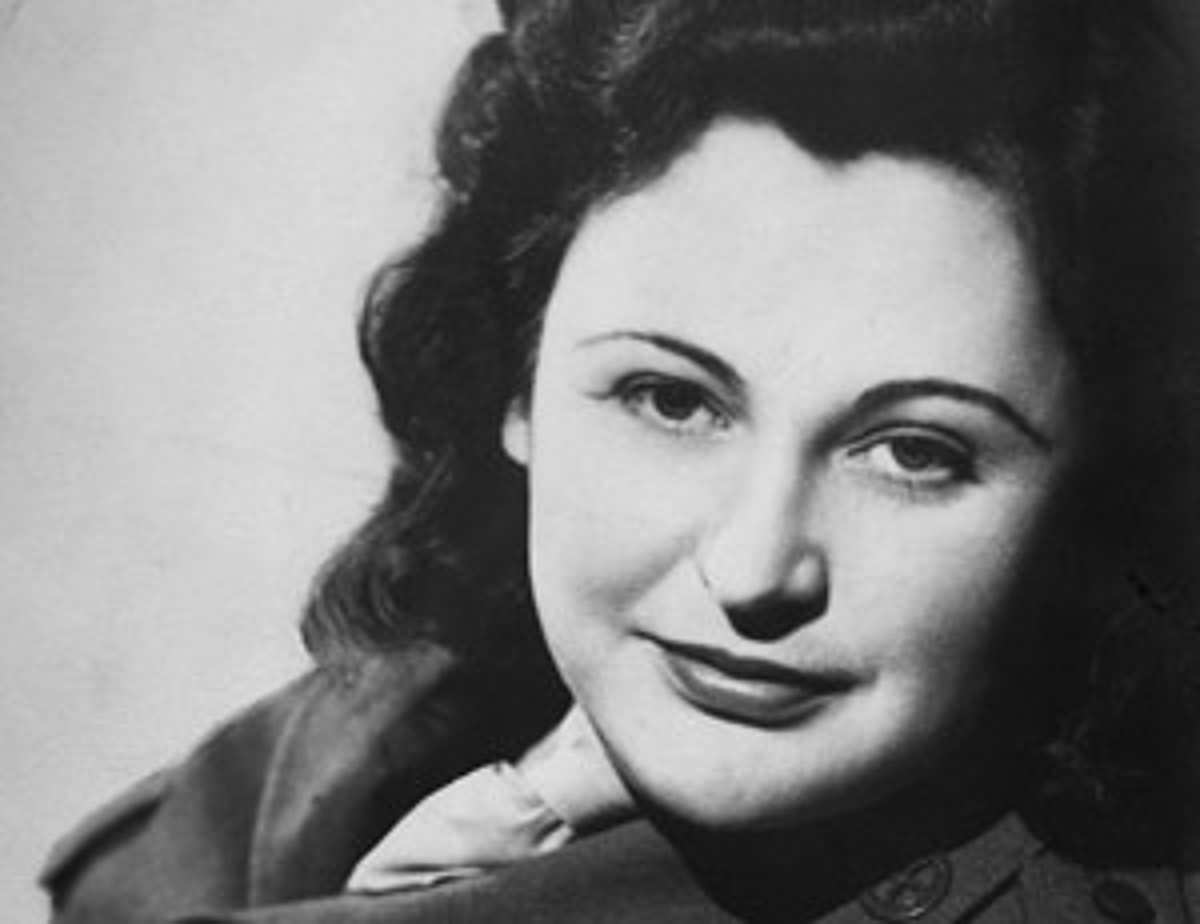 In 1928 Nancy Wake ran away from her Australian home and into an unlikely destiny: She became a dynamo in the French resistance, helping more than a thousand people to flee the Germans and then organizing partisans to fight them directly. In this week's episode of the Futility Closet podcast we'll tell the story of the White Mouse, one of the bravest heroes of World War II.
We'll also marvel at mailmen and puzzle over an expensive homework assignment.
Intro:
The town of Agloe, New York, was invented by a pair of mapmakers.
F. Scott Fitzgerald's This Side of Paradise contains two hidden poems.
Sources for our feature on Nancy Wake:
Peter FitzSimons, Nancy Wake, 2001.
Nancy Wake, The White Mouse, 1985.
Russell Braddon, The White Mouse, 1956.
"Dispatches," World War II 26:4 (November/December 2011), 16.
"History in the Media," History Today 55:4 (April 2005), 9.
"Sound Off," Leatherneck 85:6 (June 2002), 2.
Adam Bernstein, "Nancy Wake, 'White Mouse' of World War II, Dies at 98," Washington Post, Aug. 9, 2011.
Paul Vitello, "Nancy Wake, Proud Spy and Nazi Foe, Dies at 98," New York Times, Aug. 13, 2011.
"Obituary: Nancy Wake," Economist 400:8746 (Aug. 13, 2011), 82.
Chris Brice, "The Mouse That Roared," [Adelaide] Advertiser, June 2, 2001.
Bruce Wilson, "Forever in Her Debt," [Brisbane] Courier-Mail, Feb. 15, 2003, 34.
"War Heroine Nancy Wake Dies," ABC Premium News, Aug. 8, 2011.
"Prince Helps Pauper Heroine," [Adelaide] Advertiser, Feb. 11, 2003, 22.
"Australian 'White Mouse' Was a Guerrilla to Nazis Selling Her War Medals Did Not Endear Her to Countrymen, Though," Christian Science Monitor, June 8, 1994.
Sandra Laville, "Penniless Resistance Hero Stays On ... and On ... at Hotel," Vancouver Sun, Feb. 11, 2003, A16.
Red Harrison, "All Guts and Garters," Weekend Australian, June 9, 2001.
Lydia Clifford, "Secrets and White Lies," Daily Telegraph, June 1, 2001, 117.
Bruce Wilson, "Penniless Wake Is Also Priceless," Daily Telegraph, Feb. 14, 2003, 23.
Nate Rawlings, "Nancy Wake," Time 178:8 (Aug. 29, 2011), 20.
Roderick Bailey, "Wake, Nancy Grace Augusta," Oxford Dictionary of National Biography, Jan. 8, 2015.
Listener mail:
A 1797 George III Cartwheel penny, a handgun, and a selection of pottery and pipes found on the Thames foreshore.
The Bozeman Daily Chronicle's "Police Reports."
The neural net that Dave Lawrence fed them through.
This week's lateral thinking puzzle was contributed by listener Simone Hilliard, who sent this corroborating link (warning -- this spoils the puzzle).
You can listen using the player above, download this episode directly, or subscribe on Apple Podcasts or Google Play Music or via the RSS feed at http://feedpress.me/futilitycloset.
Please consider becoming a patron of Futility Closet -- you can choose the amount you want to pledge, and we've set up some rewards to help thank you for your support. You can also make a one-time donation on the Support Us page of the Futility Closet website.
Many thanks to Doug Ross for the music in this episode.
If you have any questions or comments you can reach us at podcast@futilitycloset.com. Thanks for listening!