Nov 30, 2020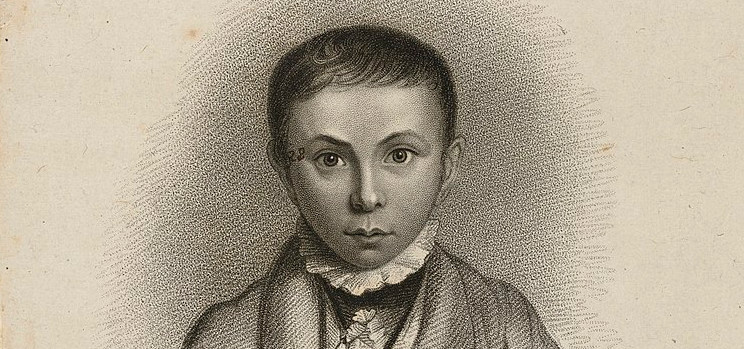 George Parker Bidder was born with a surprising gift: He could do complex arithmetic in his head. His feats of calculation would earn for him a university education, a distinguished career in engineering, and fame throughout 19th-century England. In this week's episode of the Futility Closet podcast, we'll describe his remarkable ability and the stunning displays he made with it.
We'll also try to dodge some foul balls and puzzle over a leaky ship.
Intro:
John Clem joined the Union Army at age 10.
Actress Tippi Hedren kept an African lion as a house pet in the 1970s.
Sources for our feature on George Bidder:
E.F. Clark, George Parker Bidder: The Calculating Boy, 1983.
Steven Bradley Smith, The Great Mental Calculators: The Psychology, Methods, and Lives of Calculating Prodigies, Past and Present, 1983.
Frank D. Mitchell, Mathematical Prodigies, 1907.
Henry Budd Howell, A Foundational Study in the Pedagogy of Arithmetic, 1914.
A.W. Skempton and Mike Chrimes, A Biographical Dictionary of Civil Engineers in Great Britain and Ireland: 1500-1830, 2002.
George Eyre Evans, Midland Churches: A History of the Congregations on the Roll of the Midland Christian Union, 1899.
David Singmaster, "George Parker Bidder: The Calculating Boy by E.F. Clark," Mathematical Gazette 71:457 (October 1987), 252-254.
Antony Anderson, "Fairgrounds to Railways With Numbers," New Scientist 100:1385 (Nov. 24, 1983), 581.
Frank D. Mitchell, "Mathematical Prodigies," American Journal of Psychology 18:1 (January 1907), 61-143.
Richard A. Proctor, "Calculating Boys," Belgravia Magazine 38:152 (June 1879), 450-470.
Martin Gardner, "Mathematical Games," Scientific American 216:4 (April 1967), 116-123.
"A Short Account of George Bidder, the Celebrated Mental Calculator: With a Variety of the Most Difficult Questions, Proposed to Him at the Principal Towns in the Kingdom, and His Surprising Rapid Answers, Etc.," pamphlet, 1821.
Louis McCreery, "Mathematical Prodigies," Mathematics News Letter 7:7/8 (April-May 1933), 4-12.
"Memoirs of Deceased Members," Minutes of Proceedings of the Institution of Civil Engineers 57 (1878-1879), Part III, 294.
"George Parker Bidder," Devon Notes and Queries, Vol. 2, 1903.
"Calculating Boys," Strand 10 (1895), 277-280.
"Bidder, George Parker," Encyclopædia Britannica, 1911.
H.T. Wood, "Bidder, George Parker," Oxford Dictionary of National Biography, Sept. 23, 2004.
Listener mail:
Todd S. Purdum, "His Best Years Past, Veteran in Debt Sells Oscar He Won," New York Times, Aug. 7, 1992.
"In Financial Straits, Actor Sells '46 Oscar," Chicago Tribune, Aug. 7, 1992.
"Harold Russell Selling 'Best Years of Our Lives' Oscar," Los Angeles Times, July 31, 1992.
Heathcliff Rothman, "I'd Really Like to Thank My Pal at the Auction House," New York Times, Feb. 12, 2006.
Stephen Ceasar, "You Can't Put a Price on Oscar: Even Heirs of Winners Are Bound by Rules Against Selling the Statue," Los Angeles Times, Feb. 25, 2016.
"Orson Welles' Citizen Kane Oscar Auctioned in US," BBC News, Dec. 21, 2011.
Allen St. John, "Does Japanese Baseball Have the Answer for MLB's Dangerous Foul Ball Problem?", Forbes, Sept. 30, 2017.
"Foul Balls in Japanese Baseball," Real Sports With Bryant Gumbel, HBO, April 20, 2016.
"A Look at Some Extended Protective Nettings in the KBO and NPB," Fan Interference, Feb, 2, 2016.
Andrew W. Lehren and Michelle Tak, "Every Major League Baseball Team Will Expand Netting to Protect Fans From Foul Balls," NBC News, Dec. 11, 2019.
Bill Shaikin, "A Lawsuit Could Make Baseball Teams Liable for Foul Balls That Injure Fans," Los Angeles Times, Feb 20, 2020.
This week's lateral thinking puzzle was contributed by listener Jon Jerome.
You can listen using the player above, download this episode directly, or subscribe on Google Podcasts, on Apple Podcasts, or via the RSS feed at https://futilitycloset.libsyn.com/rss.
Please consider becoming a patron of Futility Closet -- you can choose the amount you want to pledge, and we've set up some rewards to help thank you for your support. You can also make a one-time donation on the Support Us page of the Futility Closet website.
Many thanks to Doug Ross for the music in this episode.
If you have any questions or comments you can reach us at podcast@futilitycloset.com. Thanks for listening!