Aug 30, 2021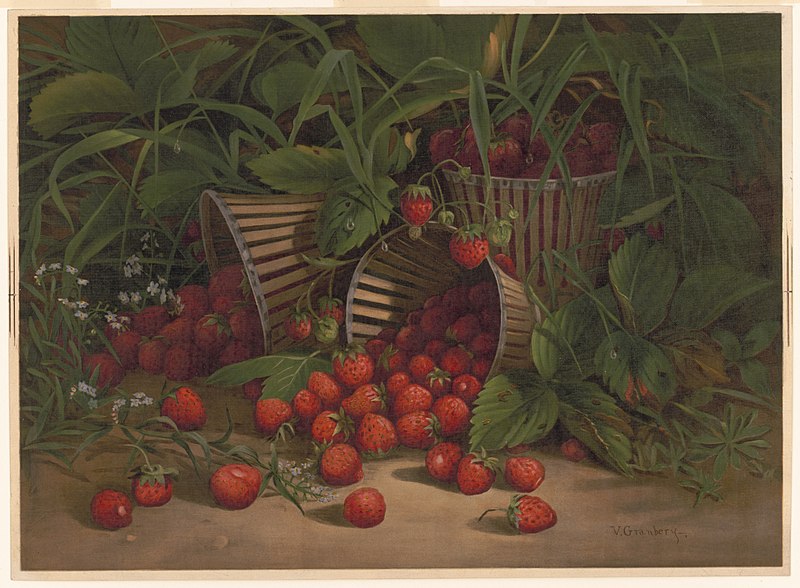 The modern strawberry has a surprisingly dramatic story, involving a French spy in Chile, a perilous ocean voyage, and the unlikely meeting of two botanical expatriates. In this week's episode of the Futility Closet podcast we'll describe the improbable origin of one of the world's most popular fruits.
We'll also discuss the answers to some of our queries and puzzle over a radioactive engineer.
Intro:
Williston Fish bequeathed everything.
Philip Cohen invented an English contraction with seven apostrophes.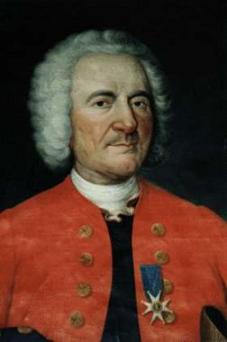 Sources for our feature on Amédée-François Frézier:
Amédée-François Frézier, A Voyage to the South-sea, and Along the Coasts of Chili and Peru, in the Years 1712, 1713, and 1714, 1717.
George McMillan Darrow, The Strawberry: History, Breeding, and Physiology, 1966.
James F. Hancock, Strawberries, 2020.
R.M. Sharma, Rakesh Yamdagni, A.K. Dubey, and Vikramaditya Pandey, Strawberries: Production, Postharvest Management and Protection, 2019.
Amjad M. Husaini and Davide Neri, Strawberry: Growth, Development and Diseases, 2016.
Joel S. Denker, The Carrot Purple and Other Curious Stories of the Food We Eat, 2015.
Adam Leith Gollner, The Fruit Hunters: A Story of Nature, Adventure, Commerce, and Obsession, 2013.
Mary Ellen Snodgrass, World Food: An Encyclopedia of History, Culture and Social Influence From Hunter Gatherers to the Age of Globalization, 2012.
Noel Kingsbury, Hybrid: The History and Science of Plant Breeding, 2011.
Christopher Stocks, Forgotten Fruits: The Stories Behind Britain's Traditional Fruit and Vegetables, 2009.
Stevenson Whitcomb Fletcher, The Strawberry in North America: History, Origin, Botany, and Breeding, 1917.
Dominique D.A. Pincot et al., "Social Network Analysis of the Genealogy of Strawberry: Retracing the Wild Roots of Heirloom and Modern Cultivars," G3 11:3 (2021), jkab015.
Marina Gambardella, S. Sanchez, and J. Grez, "Morphological Analysis of Fragaria chiloensis Accessions and Their Relationship as Parents of F.× ananassa Hybrid," Acta Horticulturae 1156, VIII International Strawberry Symposium, April 2017.
Chad E. Finn et al., "The Chilean Strawberry (Fragaria chiloensis): Over 1000 Years of Domestication," HortScience 48.4 (2013), 418-421.
Jorge B. Retamales et al., "Current Status of the Chilean Native Strawberry and the Research Needs to Convert the Species Into a Commercial Crop," HortScience 40:6 (2005), 1633-1634.
J.F. Hancock, A. Lavín, and J.B. Retamales, "Our Southern Strawberry Heritage: Fragaria chiloensis of Chile," HortScience 34:5 (1999), 814-816.
James F. Hancock and James J. Luby, "Genetic Resources at Our Doorstep: The Wild Strawberries," BioScience 43:3 (March 1993), 141-147.
Wilson Popenoe, "The Frutilla, or Chilean Strawberry," Journal of Heredity 12:10 (1921), 457-466.
Liberty Hyde Bailey, "Whence Came the Cultivated Strawberry," American Naturalist 28:328 (1894), 293-306.
Emily Tepe, "A Spy, a Botanist, and a Strawberry," Minnesota Fruit Research, University of Minnesota, June 11, 2019.
"How Strawberries Grew Bigger: Plant History," Financial Times, Aug. 30, 2008.
Steve Zalusky, "From 'Hayberry' to 'Strawberry': A Look at the History of the Delicious Fruit," [Arlington Heights, Ill.] Daily Herald, June 26, 2005.
"The Modern Strawberry Owes Its Discovery to Ironic Incidents," Charleston [W.V] Daily Mail, March 30, 2005.
Peter Eisenhauer, "The Berry With a Past," Milwaukee Journal, June 20, 1990.
Eve Johnson, "Sweet Quest for Perfection: Juicy Story With Sexy Angle," Vancouver Sun, June 16, 1990.
Listener mail: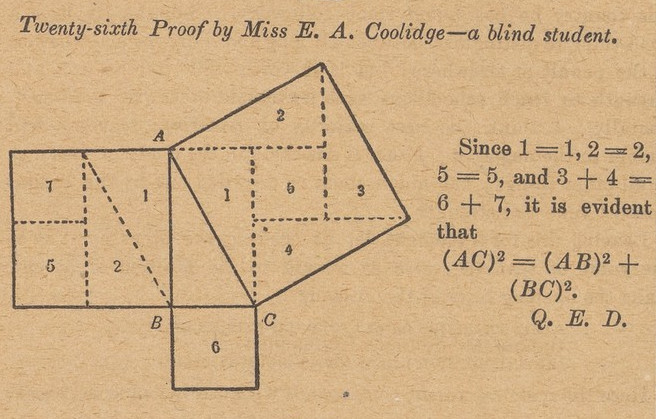 Thanks to listener Patrick McNeal for sending this 1888 proof of the Pythagorean theorem by Emma Coolidge ("Department of Mathematics," Journal of Education 28:1 [June 28, 1888], 17). The proof is explicated in Robert and Ellen Kaplan's 2011 book Hidden Harmonies: The Lives and Times of the Pythagorean Theorem (pages 103-107).
Tony O'Neill, "Glenade Lake and the Legend of the Dobhar-chú," Underexposed, Dec. 4, 2017.
Patrick Tohall, "The Dobhar-Chú Tombstones of Glenade, Co. Leitrim," Journal of the Royal Society of Antiquaries of Ireland 78:2 (December 1948), 127-129.
This week's lateral thinking puzzle was contributed by listener Brent Ulbert, who sent these corroborating links (warning -- these spoil the puzzle).
You can listen using the player above, download this episode directly, or subscribe on Google Podcasts, on Apple Podcasts, or via the RSS feed at https://futilitycloset.libsyn.com/rss.
Please consider becoming a patron of Futility Closet -- you can choose the amount you want to pledge, and we've set up some rewards to help thank you for your support. You can also make a one-time donation on the Support Us page of the Futility Closet website.
Many thanks to Doug Ross for the music in this episode.
If you have any questions or comments you can reach us at podcast@futilitycloset.com. Thanks for listening!